Factors for Improving the Molding Efficiency of Coal Briquette Machine II
As a professional manufacturer of all kinds of briquetting machines like coal briquette machine, charcoal briquette machine, wood briquette machine and hydraulic ball press machine, etc, Fote Heavy Machinery strives forward to offering the best products and services for customers. The following contents will continuously discuss about the factors for influencing the molding effect of carbon-containing pellets.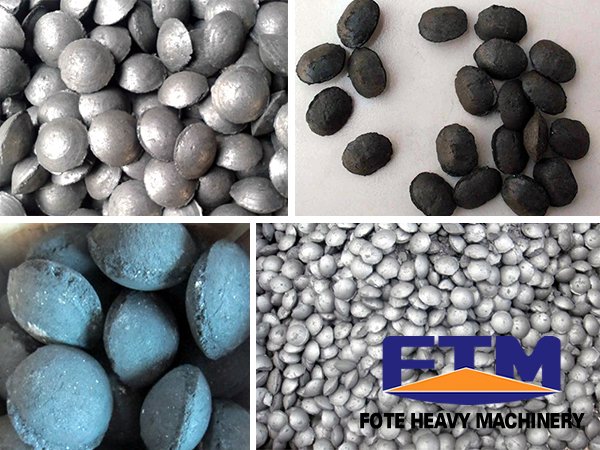 The balling for carbon-containing pellets is relatively difficult. This conclusion is inseparable from the physical property of powdered coal and coal powder. Since the above two materials are poor in stickiness, the adhesive is of great importance. When selecting adhesive, customers should take the following factors like stickiness, wettability, chemical ingredients and cost into considerations.
The revolving speed of press rollers influences the output of coal briquetting machine and stay time in ball socket. If the revolving speed is a little faster, balling rate and quality will decrease with more half balls production. Except for the humanized design, perfect manufacturing and excellent sales, Fote is also eager for the one-stop services with high quality, taste and efficiency. Starting from the design and ending with the satisfaction of customers, we are committed to offering the best products and services for customers.
With the target to be the NO.1 brand of China mining machinery, Fote has always been doing its best to near the target. With excellent performance and high working efficiency, Fote products has been widely well received among the world. If you need our products, please click the following website and leave messages on it: http://www.woodpelletmillsell.com. We have professional personnel to contact with you. If you want more information about our products, leaving messages on our website is also OK.
If you need the latest price list, please leave us a message here, thank you! We guarantee that your information will not be divulged to third parties and reply to you within 24 hours.
Tell us your needs, there will be more favorable prices!