Factors for Improving the Molding Efficiency of Coal Briquette Machine I
Carbon-containing pellet is an important raw material for making sponge. The performance of carbon-containing pellet directly influences the production of sponge. While the production of carbon-containing pellets needs to be fulfilled by coal briquette machine. Then the following content mainly discusses about the factors for affecting the production of carbon-containing pellets.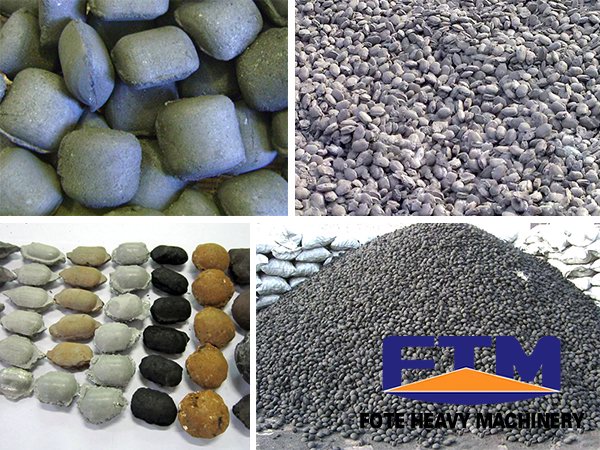 General blender mixer is not capable to evenly mix the powdered iron, coal powder and adhesive together. To mix the above three materials, users of coal briquetting machine can take the way of milling, thus adhesive can evenly immerse the surface of powered coal and coal powder. Therefore, the balling rate and quality can be effectively improved during the molding process of coal briquetting plant.
Water content in mixed material has great influence on molding rate and quality. If the water content is heavier, materials will be easy to stick and half balls will be easy to produce. While if the water content is lower, drying time will be much longer with the great waste of fuel. According to the accumulated experience, the water content in mixed material is better to be controlled about 5%-9%.
With the management principle: The development way depends on the concept and the wealth comes out of good faith, Fote Heavy Machinery has been making a lot of efforts to practice the management principle. With remarkable features of high working capacity and perfect performance, Fote products has been well-known around the world. More and more customers would like to cooperate with Fote and many of them has established long-term cooperation relationship with Fote. If you need our products, please leave messages on our website: http://www.woodpelletmillsell.com. We have professional personnel to contact with you. Thank you!
If you need the latest price list, please leave us a message here, thank you! We guarantee that your information will not be divulged to third parties and reply to you within 24 hours.
Tell us your needs, there will be more favorable prices!