Current Situation of Coal Briquette Machine
Since the energy structure in China centers on coal, the air pollution is rather serious. From 1980s, China has made continuous efforts to research and develop the technologies for industrial coal briquette with the purpose to alleviate air pollution. In recently years, with the development of coal briquette machine, the air pollution has been alleviated a lot. But the progress we made is still far from the developed countries. The large distance not only lies in the quality and combustion effect of coal briquettes but also in the research and development for coal briquette press machine. Thus rapid R&D on coal briquette press is of significant importance for generalizing technologies, reasonably using coal resource, saving energy and controlling pollution as well as improving the air quality, etc.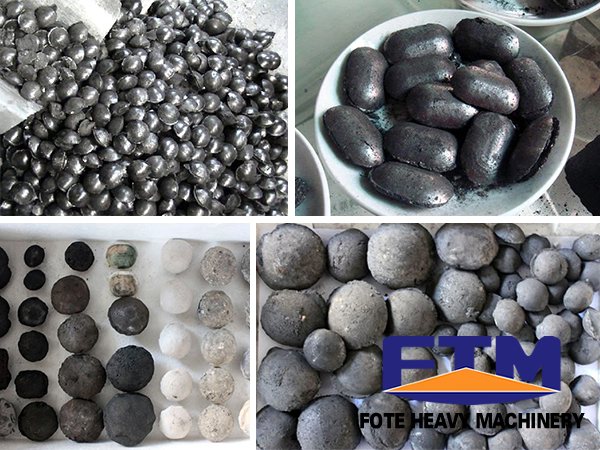 The following content will analyze the current situation of coal briquetting plant. In order to improve the quality of finished coal briquettes and increase the molding pressure, there are two ways we can use: widening the diameter of press rollers and allocating precompression device and controlling system for two-stage molding. Of course, along with the scientific and technological development, the above two methods has undergone many upgrades and improvements.
With remarkable features of excellent design, high working efficiency, convenient installation and easy maintenance, Fote coal briquetting machine is more and more popular among the global markets. If you need our products or want to know more information, please leave messages on our website: http://www.woodpelletmillsell.com. We will give you response as soon as possible. If you have any question about our products, Fote sincerely welcomes you to leave messages on our website and we will immediately make improvements.
If you need the latest price list, please leave us a message here, thank you! We guarantee that your information will not be divulged to third parties and reply to you within 24 hours.
Tell us your needs, there will be more favorable prices!