Technology Innovation of Crop Stalks Pellet Machine
Fote has been researching the new crop stalks pellet machine from 2000, and we have developed many kinds of crop stalks pellet machine and rice husk pellet machine. Now our products have been received by many foreign customers and they have been exported to more then 50 countries. Fote crop stalks pellet machine is specifically aimed at cold pressing agglomeration of biomass particles. The machine can process the disposing of agriculture and forestry into biomass fuel, which can improve utilization rate, decrease environment pollution and emissions.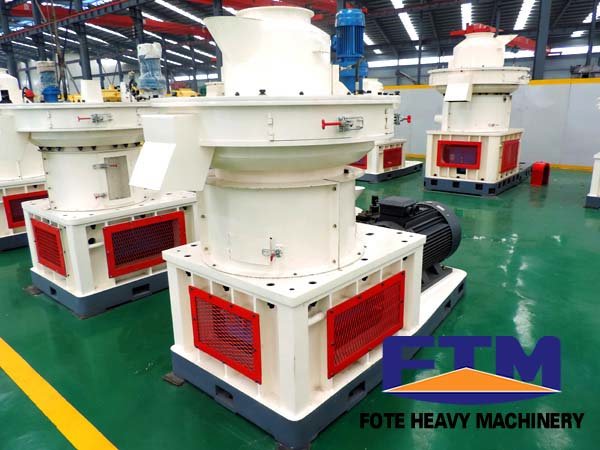 We absorb foreign advanced technologies and form biomass fuel technological system with Chinese characteristics. Fote crop stalks pellet machine has already applied for the national patent and it is the only one which can realize 24 hours running without intermission. We can provide personalized machine in accordance with your requirements. The Fute crop stalks pellet machine wins trust and recognition of many customers and consumers because of their exquisite craftwork, novel sculpt, excellent quality and perfect after service. We have strict control for every process. The pellet machine features high efficiency and large capacity, long working hours and fewer malfunctions which make it a highly cost-effective machine. Our machine sells well at home and abroad, and will be your ideal choice.
The sawdust pellet mill is designed for pressing the low adhesive and difficult molding materials, such as melon and fruit shells like rice husk, sunflower seed shells, peanut shells; wood leftovers like twigs, tree trunk and bark. If you have any problems, please contact us. Our technicians will give you an answer in 24 hours.
If you need the latest price list, please leave us a message here, thank you! We guarantee that your information will not be divulged to third parties and reply to you within 24 hours.
Tell us your needs, there will be more favorable prices!