Methods Being Used to Make Wish Come True
The wish that machine would operate effectively all the time not only belongs to users but also biomass pellet machine manufacturers. However, this wish is less than satisfactory. Actually speaking, it is the wrong operation that plays a larger part in lowering the working efficiency of machine. As a professional biomass pellet machine manufacturer, Fote has the responsibility to help users to resolve problems related with the operation of machine.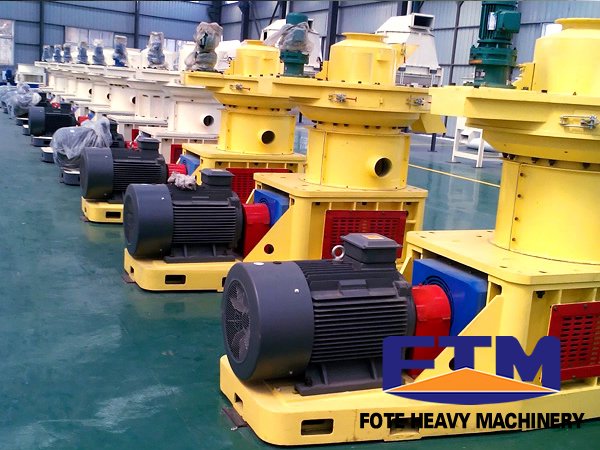 Users should select the appropriate pore size of template according to the actual situation. Since some users take the template with smaller pore size into utilization, they are often troubled with the problems like low output or discharging failure. Thus before purchasing the biomass pellet making machine, clients should carefully ask the related salesman what pore size is appropriate for them. Operators should adjust the distance between template and press roller well. Proper stress is helpful to get pellets with good curing and dense degree. There are some screws for adjusting the pressure in biomass pellet mill. Operators should adjust these screws in balance and fix them firmly.
Since some users of biomass pellet making machine ignores the importance of cleanliness, the service life of machine is more and more shortened. Therefore, users should pay much attention to the regular cleaning work for biomass pellet machine. It is evidenced that appropriate and regular oil injection in biomass pellet making machine is useful to improve working efficiency. Want more information about Fote products? Please click the website: http://www.woodpelletmillsell.com.
If you need the latest price list, please leave us a message here, thank you! We guarantee that your information will not be divulged to third parties and reply to you within 24 hours.
Tell us your needs, there will be more favorable prices!