Ways to Prolong the Service Life of Ring Die
If users want to prolong the service life of ring die, right operation and regular maintenance are inevitable. The biomass pellet making machine is regarded as the main equipment for manufacturing pellet fuels. Users should carry through the daily, weekly and monthly maintenance work to keep the normal and smooth working condition of biomass pellet machine. If some parts are severely battered, especially the driving wheel and principal axis, users should immediately adjust the distance or change the battered parts with new ones. In order to make the new ring die work normally, the new press roller with strong resistance to wear should be equipped with.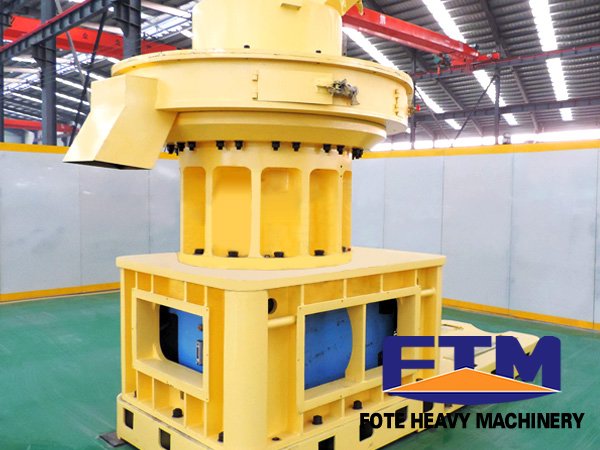 The device for adsorbing iron should be installed in the feeding mouth of biomass pellet machine for the fear of the entry of foreign matter into the pelletizing chamber. Or else, the ring die may be damaged or even cracked. Before installing the ring die for biomass briquette machine, users should check the wear condition of easy wearing parts like driving key, embracing hoop, wear bushing and feeding scraper, etc. Severely battered parts should change immediately to ensure the normal operation of biomass pellet making machine. If the embracing hoop can' t embrace the ring die firmly, the vibrating condition of machine will be aggravated. Thus timely change of embracing hoop should be carried through.
As a specialized biomass briquette machine manufacturer, Fote Heavy Machinery is committed to offering the best products and services for customers. If you are interested in our products, please click the website for more information: http://www.woodpelletmillsell.com. If you need our products, please leave messages on the above website, we will reply to you as soon as possible. Your personal information will be well protected.
If you need the latest price list, please leave us a message here, thank you! We guarantee that your information will not be divulged to third parties and reply to you within 24 hours.
Tell us your needs, there will be more favorable prices!