Fote Wood Pellet Mill, Your First Choice
Nowadays, the wood pellet making machine is more and more used in various kinds of plants such as timber mill, wood shaving plant and furniture factory, etc. The question of selecting appropriate raw material troubles many people. Just as its name implies, the wood pellet mill is the machine that produces the wood pellets. If clients want to deal the material like branches, bark and plank, etc, the wood pellet machine is a good choice. This machine can process the above material into finished products like sawdust or pellets, which are wonderful raw material for making sawdust board, fiberboard, mechanism charcoal and feed, etc.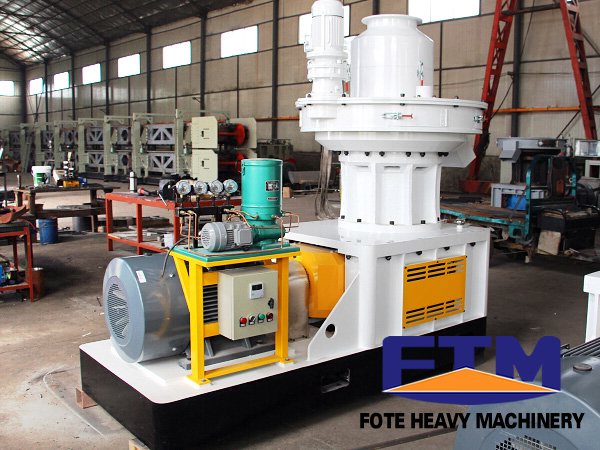 Clients should choose appropriate type of wood pellet mill machine according to their actual using scale and desired production output. The capacity rating of wood pelletizing mill is generally labeled on the instruction books or nameplates. But there are still two points needed to be noticed. The capacity rating is subject to the condition that the water content in raw material is about 13% and the sieve with 1.2mm diameter is used. Secondly, the production capacity of wood pellet machine should be slightly larger than the actual needed for the fear of production interruption due to the hammer abrasion and air leakage in duct.
Being awarded with the "Civilized Enterprise" "Key Enterprise" "Enterprise with Standard Quality" and "Enterprise with Honesty and Credit Standing", Fote Heavy Machinery is worth to working with. This is our website: http://www.woodpelletmillsell.com. If you have any question, please leave messages on our website or email us, we have professional technicians to answer your question.
If you need the latest price list, please leave us a message here, thank you! We guarantee that your information will not be divulged to third parties and reply to you within 24 hours.
Tell us your needs, there will be more favorable prices!