Ways for Dealing the Congestion in Wood Pellet Mill
During the working process of wood pellet mill, congestion more or less appears. More and more users are worried about that this problem may decide the operation failure one day. The congestion may be caused by the previous design in structure or devices of wood pellet making machine. Actually speaking, the irrational operation is the main reason for blocking. If the feeding speed is overly fast, the dynamo will be overloaded and blocking will appear. Severe blocking will burn out the dynamo. If the above situations happen, operators should narrow or close the feeding mouth. Operators can also use the feeder to control the feeding amount.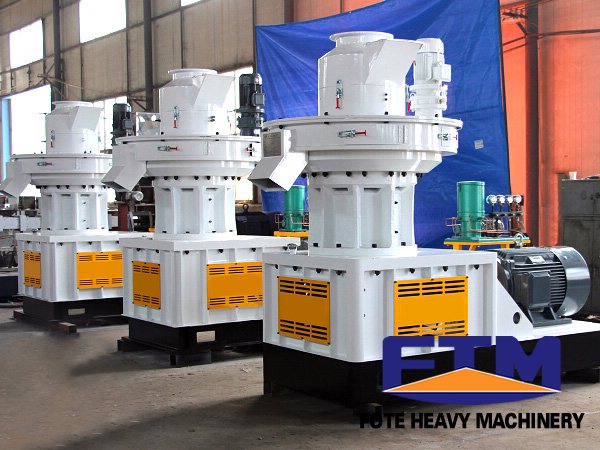 Since the wood pellet press has features of high revolving speed and high load, the electric current of wood pelletizing machine is generally controlled at about 85% of the rated current. If the discharging vent is blocked, operators should examine the feeding speed first. If the feeding speed is normal, operators should question whether the conveyer is matched or not. In a word, when facing the congestion in discharging vent, operators should clean the vent first and then change the unmatched conveyer. The feeding amount should also be adjusted.
If the water content in ground material is higher than normal, the wood pellet press will be blocked. Operators should regularly check the hammer whether being broken or aged. When the water content in raw material is no more than 14%, the working efficiency of wood pelletizing machine will be improved and the blocking in the machine will be prevented. The persistent operating theory of Fote is: the development way depends on the concept and the good product comes out of the good faith. If you need our products, please email us or leave a message on our website: http://www.woodpelletmillsell.com. We will give you response as soon as possible.
If you need the latest price list, please leave us a message here, thank you! We guarantee that your information will not be divulged to third parties and reply to you within 24 hours.
Tell us your needs, there will be more favorable prices!