Fote Can Provide Personalized Wood Particle Pellet Machine
Fote Heavy Machinery is a modern manufacturer, specialising in the design, production and installation of mining machinery and pellet machine. Fote wood particle pellet machine is famous in the international market.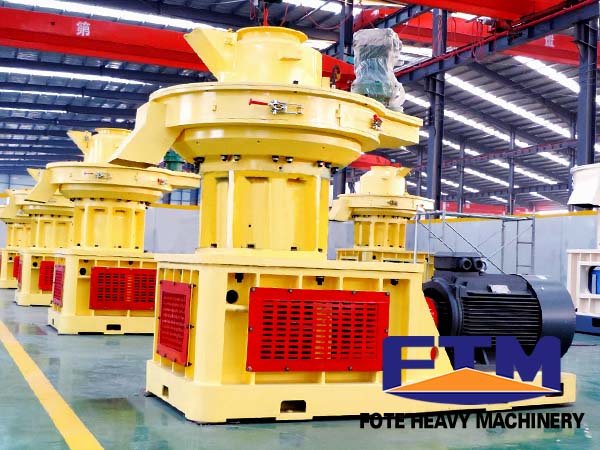 Our major products includes: wood particle pellet machine, crop stalks pellet machine, corn stalk pellet, tree bark pellet machine, wood pellet cooler and ring die wood pellet. Based on the introduction of Europe mature biological macromolecule immobilization, Fote develops its own search technology. Fote Heavy Machinery develops complete sets of equipments processing sawdust, rice husk, cotton stalks, cottonseed skins, weeds and other crops, straw and plant waste. The finished products feature good finish, elegant appearance, less crack and high density, all standards meeting with the international standard. Wood particle pellet machine is our patented products, which has been awarded many national patents, holding various core technologies.
Fote Heavy Machinery has rich practical experience, and our technicists can provide designing, manufacturing and installing. We can provide you with 1-26 tons wood particle pellet machine, cotton stalks pellet mill and wood pellet machine. During normal operation, the machine has good stability which solves the shaking problem caused by low quality raw materials and light machine weight.
As at the end of 2014, Fote Heavy Machinery has installed and debugged thousands of wood particle pellet machines and saw dust pellet machines. Our products have been received by many foreign customers and they have been exported to more than 50 countries. The high quality and good after-sales services have been trusted and highly praised. Fote wood particle pellet machine is the most popular biomass fuel equipment in China.
If you need the latest price list, please leave us a message here, thank you! We guarantee that your information will not be divulged to third parties and reply to you within 24 hours.
Tell us your needs, there will be more favorable prices!