Problems We Usually Meet During the Working Process of Sawdust Pellet Mill
As a commonly seen matter in forestry industry, the sawdust was once called waste. While along with the social and economic development, the sawdust is more and more popular among markets. The table we use today is the compression plate being made with sawdust. As a specialized machine being used for processing sawdust, the sawdust pellet making machine is your optimal choice. Fote sincerely welcome you to come for site visit and inspection. The following content will center on the problems we usually face during the working process of sawdust pellet mill.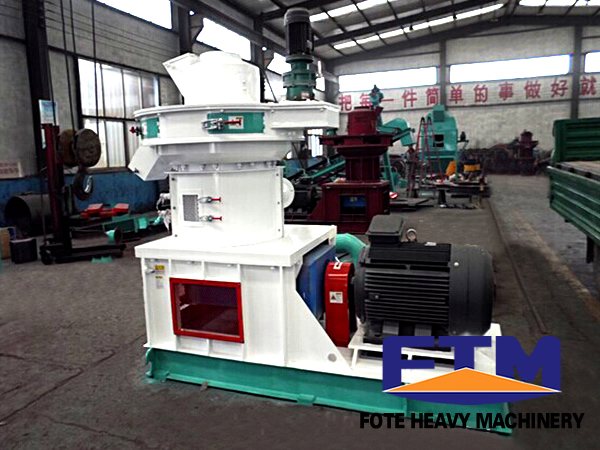 If the sawdust pellet mill vibrates more and more seriously and even loses balance after long-term use, there must be something wrong with the hammer. If the hammer is battered seriously, the rotor will lose balance directly. When facing this problem, operators should change the hammer with a new one or add the balancing weight. If the hammer is normal, operators should shift attention to the screw. The screw being fixed into engine base should be checked and firmly fixed again.
When facing situation like high temperature in dynamo, fuse blown and smoking in motor, operators should analyze reasons into the following two situations. On one hand, too much feeding in sawdust pellet making machine causes the congestion in pelletizing cavity, which finally makes the motor overloaded. The solution is to stop feeding immediately until the situation backs to normal. On the other hand, the mesh is blocked and the finished products can not be discharged. To solve this problem, operators should stop the sawdust pellet mill first and then cut off the electricity. Next, operators should open the chassis and clean the mesh.
If you need the latest price list, please leave us a message here, thank you! We guarantee that your information will not be divulged to third parties and reply to you within 24 hours.
Tell us your needs, there will be more favorable prices!