Some Key Points Related With the Operation of Straw Pellet Mill
During the production process of straw pellet mill, some points are important to be noticed. There should be no foreign matter in pelleting bin and screw feed conveyor, etc. The thermoelectric elements should be adjusted reasonably and the parameter of them should conform to other related motors. The tightness of triangle-belt should be checked regularly and it should be adjusted along with the movement of belt. The working condition of safety devices should be overhauled regularly.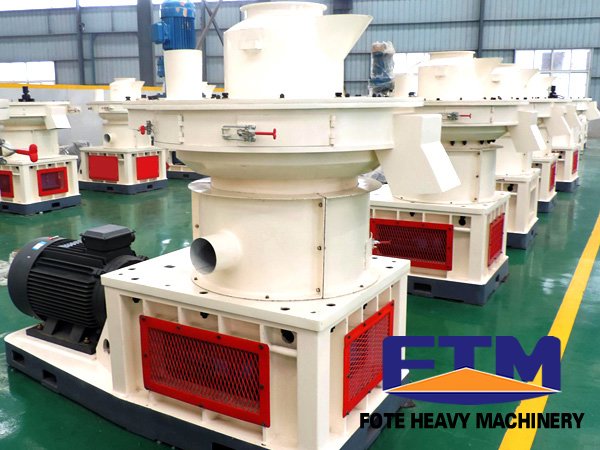 Before the test run of straw pellet machine, the distance between press roller and ring die should be adjusted to the degree that the highest point of press roller can touch the rotary ring die. Operators should check the steam system of straw pellet making machine frequently. The principal axis and press roller of straw pellet mill machine should be lubricated with the required lubricant. Meanwhile, operators should notice the following points during the working process of straw pelletizing mill.
At any time, operators should not feed the material before turning on the machine. Operators should adjust the press roller and parting tool to the best condition. The pelletizer should be lubricated and its doors should be closed. The feeding amount of material should be increased generally from zero. The steam supply should be continuously adjusted until the main motor reaches to the rated load. According to the controlling system installed in straw pellet machine, the feeding speed can be adjusted manually.
Morality rooted, people will be honest. Quality oriented, product will be excellent. Want more information? Please leave a message on our website or email us, we will reply to you as soon as possible. Fote Heavy Machinery: http://www.woodpelletmillsell.com/.
If you need the latest price list, please leave us a message here, thank you! We guarantee that your information will not be divulged to third parties and reply to you within 24 hours.
Tell us your needs, there will be more favorable prices!