Fote Charcoal Briquette Machine Covers Huge Market
The wood pellet machine, rice husk pellet machine, corn stalk pellet, tree bark pellet machine and saw dust pellet machine manufactured by our company adopt international advanced technology and held high market share in the international market. With superior quality, reasonable price, quality service and good reputation, Fote Heavy Machinery has won the trust of customers.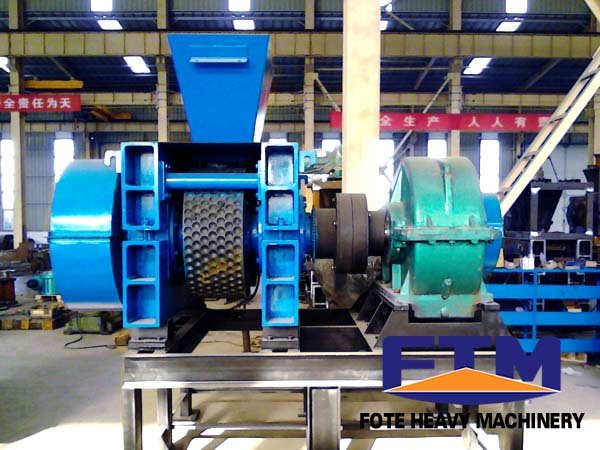 Fote charcoal briquette machine can pelletize solid biomass wastes such as peanut shells, corn stalks, wheat straw, corn stover, corn cob, cotton stalks, soybean stem, weeds, twigs, leaves, sawdust and bark into particles with professional production technology. The biomass energy is the ideal fuel to replace coal and it is a renewable energy with good economy benefit and social benefit.
Biomass particle is made of manure and pig manure without chemical component. 75% of nutrient composition is pooped out, and nitrogen, phosphorus, potassium, organic matter, amino acids and proteins are wasted. Biological organic fertilizers could yield enormous economic benefits and makes a great contribution to environmental causes.
Fote charcoal briquette machine features compact structure, widely application, small area and low noise. If you want to purchase a charcoal briquette machine, quality and price should be the issues you care about most. Fote briquetting machine with high quality and low price, is meticulously researched and developed by Fote and covers the most markets in Europe, North America, South America, Southeast Asia and Africa. Such an inexpensive device is praised by domestic and foreign customers. Fote charcoal briquette machines are applied to many materials, and they can bring huge profits to you. If you have some special materials, please contact us and our technicians can design a personalized briquetting machine in accordance with your specific situations.
If you need the latest price list, please leave us a message here, thank you! We guarantee that your information will not be divulged to third parties and reply to you within 24 hours.
Tell us your needs, there will be more favorable prices!