Protective Effect of Hydraulic Cylinder for Equipment
The production of Fote mineral powder briquetting machine has been lasted for many years, which have witnessed the improvement and advancement of this equipment. The continuous research and development on Fote briquetting machine have made these equipment more humanized and qualified than ever. The early ore powder briquette machine extrudes the mineral powder into molded briquettes or balls by direct pressure. As we all know, the mineral powder and equipment itself belong to hard material. Therefore, the double rollers installed in the early ore powder briquette making machine are often transformed or damaged due to the mutual friction between material and roller. And under such circumstance, the manufacturers of briquettes or balls are forced to change the roller frequently with consequences of cost increase and production delay.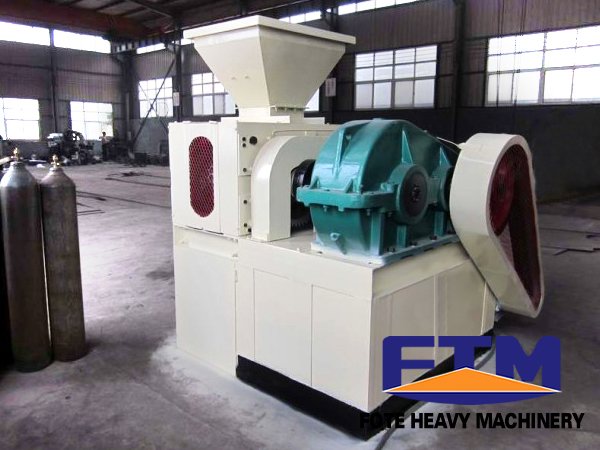 While for the new ore powder briquetting machine being installed with hydraulic cylinder, the above problem does not exist. According to the combination factors of pressure offering of equipment itself and material hardness, the hydraulic cylinder can adjust the molding pressure to protect the double rollers and mold the hard material like mineral powder into briquettes or balls. The working principle of hydraulic cylinder is to keep the suppressing power constant. In spite of the changes of extraneous load, the roller quality and location as well as the constant production of briquettes can be ensured under the utilization of hydraulic cylinder.
The scientific advancement improves the roller quality at the same time. The improvement in roller quality reduces the failure rate and increase the modernized features for ore powder ball press machine. If you want relevant information about our products, please click the following website: http://www.woodpelletmillsell.com.
If you need the latest price list, please leave us a message here, thank you! We guarantee that your information will not be divulged to third parties and reply to you within 24 hours.
Tell us your needs, there will be more favorable prices!