Make Careful Inspection for the Vital Parts of Wood Pellet Machine
Along with the long-term utilization of wood pellet mill, the gradual decline of production output would occur. The reasons for output decline are various, like the inappropriate operation and irrational installment. All in all, the yield reduction is a troublesome question influencing the development of enterprise. In order to improve the total output and ensure the perfect operation of whole equipment, we should inspect the main auxiliary parts carefully to prevent things getting serious.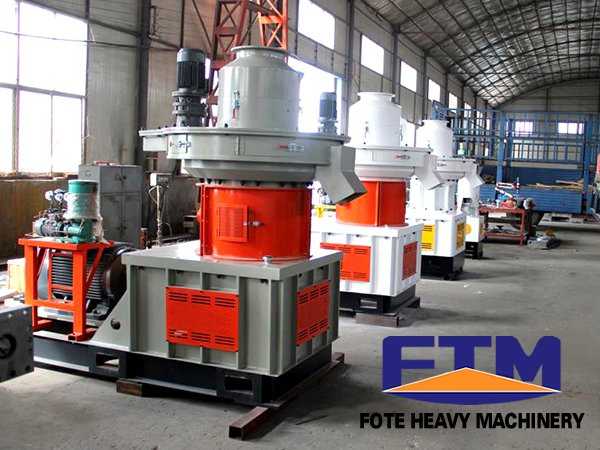 The main functions of roller fixed seat are to hold the eccentric shaft of roller and bear the reactive force of rolling. the main inspection projects are the intensity and hardness of this part, especially the solidness and even loading of the casting mold. The predominant examinations for the main axle and driving medium are that whether they are made by alloy steel and poured by alloy. Inspections for mould are that whether they are designed with the material featuring in strong impact resistance and high stability and forged with the wearable alloy steel. In addition, the production process of mould being installed in wood pellet press is complex and easy to have errors. Therefore, Fote honestly suggests that the perfect condition of mould should be carefully checked up before purchasing.
The regulating devices should be carefully checked whether they are installed appropriately and adjusted conveniently or not. As an important part for transmitting power, the toothed gear should be seriously inspected, especially the rotation rate and period. The performance of lubricating system directly affects the working efficiency of wood pelletizing machine. And as a significant system to alleviate the severe abrasion between parts, the working condition of lubricating system should be checked carefully.
If you need the latest price list, please leave us a message here, thank you! We guarantee that your information will not be divulged to third parties and reply to you within 24 hours.
Tell us your needs, there will be more favorable prices!