Selecting Appropriate Mold for Wood Pellet Machine
As a primary part of wood pellet machine, the die can directly influence the discharging performance. During the working process of wood pellet mill, the mold is continuously abraded by the rolling and extruding of material and press roller. The poor performance of the battered mold greatly influences the working efficiency and molding quality of the wood pellet making machine. Thus it is of great concern to select appropriate mold.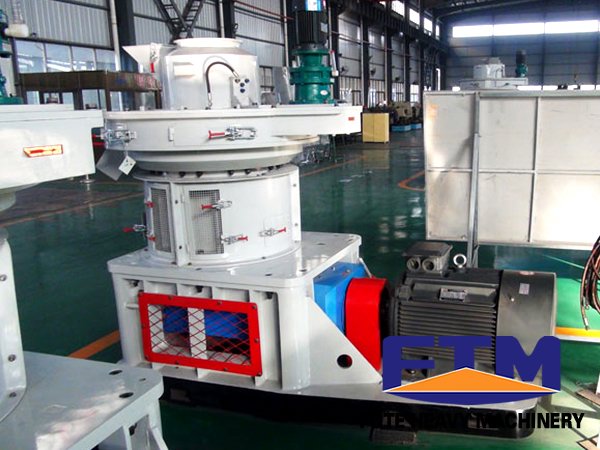 First, based on the selection of high-class ring die, the form, porosity and compression ratio of die hole should be chosen properly according to the breed, formula and yield of the fodder. Generally speaking, the die hole in straight or ladder shape is applicable to process mixed feed. The die hole in the shape of external cone is suitable to process high-fibber fodders like skim bran. Under the premise for the intensity of ring die, the porosity should be increased as much as possible. Under the condition to maintain rational compression ratio, the die wall is too thin to hold sufficient intensity. And the explosion in die will occur during the production process of some fodder breeds. Therefore, based on the guarantee to keep effective length of die hole, the thickness of ring die and pressure relief vent should be increased suitably.
In addition, after deciding the basic formula of fodder, users can adjust the compression ratio specifically according to their desired fodder quality. For example, selecting relatively low compression ratio is helpful to increase the total output of wood pelletizing machine and reduce the energy consumption as well as reduce the battered degree of ring die. But in doing so, the fodder quality would be degraded.
If you need the latest price list, please leave us a message here, thank you! We guarantee that your information will not be divulged to third parties and reply to you within 24 hours.
Tell us your needs, there will be more favorable prices!