Necessary Check and Maintenance for Ring Die and Screen
When the ring die is changed or dismantled, the corn surface should be protected with oil for the fear of being damaged or scratched. With regard to the wood pellet mill requiring the frequent changes of ring die, the drive rim should be checked regularly for the fear of the breakage of centering pin because of the severe abrasion of rim. The exceeded abrasion influences the mutual cooperation between ring die and rim. If the cooperation is of failure, the shear stress will occur in the centering pin of mold during the working process of ring die and cause the breakage in the end. When the above situation happens, users should not blame the pin intensity completely and change a new pin with much stronger intensity. Otherwise the damage of ring die and frequent breakage of safety pin will occur.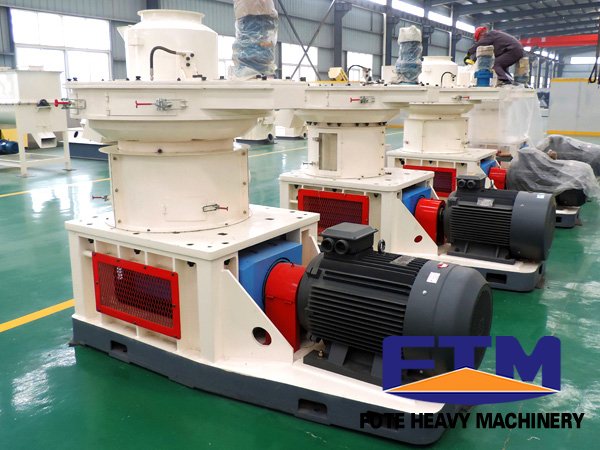 Therefore, it is considerably necessary to maintain and check the cone surfaces of ring die and drive rim regularly. When the press roller of wood pellet machine is used for a much longer period, the severe abrasion will occur, which will directly influence the coordinating precision with ring die and even the total output of wood pelletizing machine. Thus the ring die should be necessarily repaired or changed with a new one.
The length of screen decides the screening efficiency and the width of it decides the output of wood pellet press. The feeding way can be adjusted to make all material be fed along the width of full screen. The porosity of screen being installed in wood pellet making machine can be improved. If the screen hole is congested, the amount of material passing through the screen will decrease. Thus keeping the sieve mesh unblocked is one effective way to improve the total output of wood pellet making machine.
If you need the latest price list, please leave us a message here, thank you! We guarantee that your information will not be divulged to third parties and reply to you within 24 hours.
Tell us your needs, there will be more favorable prices!