Taking Measures to Prevent Pellets From Being Cracked
Some pellets being produced by wood pellet machine are crooked with many cracks on their surface during the discharging process from the ring die. The pellets extruded from ring die are often broken or cracked when the parting tool with blunt edge is placed far away from ring die. And that's why the cracks appear. These special pellets will be completely smashed into powders when being delivered into cooler. And to improve this situation, users can take the following measures. First, the compression ratio of ring die should be increased and so do the density and intensity of pellets.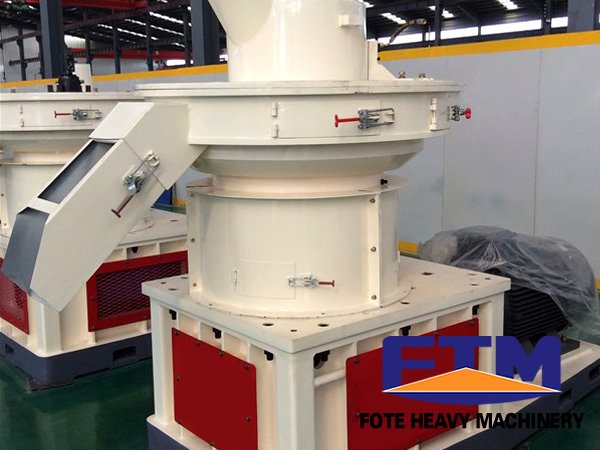 If the molasses or grease is added, it should be well-distributed with much control on its adding amount in order to improve the hardness of pellets. The distance between parting tool and ring die surface should be adjusted well and the distance should be no more than the diameter of discharged pellets. Users can use adhesive to improve the binding power inside the pellets.
The ground pellets processed by wood pellet mill machine with high temperature and water content need to be dried with the method of artificial seasoning or using cooling dryer machine. And direct packaging for storage is not allowed. Cooling dryer being equipped for wood pellet making machine can effectively improve the working efficiency and lower the manufacturing cost of this equipment.
In order to realize the purposes of environmental protection and energy conservation, all Fote products are integrated with the environment-friendly element. At the same time, the energy-conserving wood pellet press can realize the reasonable allocation and application of resources. And Fote thinks that based on the environmental protection, ensuring the resources to be fully utilized is something we have to protect and fight for.
If you need the latest price list, please leave us a message here, thank you! We guarantee that your information will not be divulged to third parties and reply to you within 24 hours.
Tell us your needs, there will be more favorable prices!