Two Concepts: Rice Husk Pellet Mill and Straw Pellet Mill
Along with the rapid development of biomass energy industry in China, manufacturers of biomass energy equipment are countless. As one manufacturer, Fote Heavy Machinery makes continuous efforts to research and develop more advanced heavy machinery being used for biomass energy improvement with the feature of stable performance. Today we will discuss two concepts: rice husk pellet mill and straw pellet mill.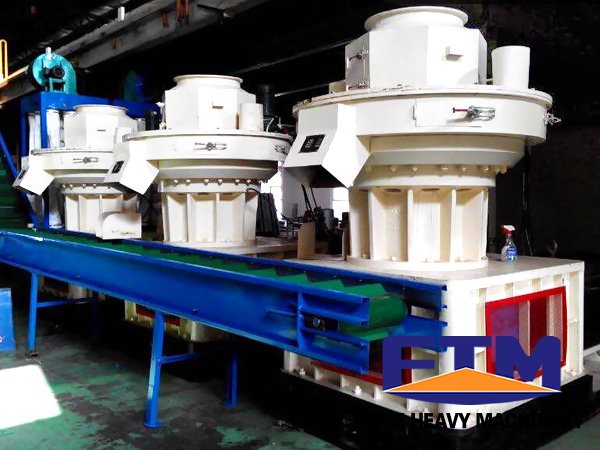 With advantages of continuous production, no need for carbonization and bonding as well as long service life, the rice husk pellet machine can be used to process raw materials like agricultural wastes and sawdust with water content about 15%-20% into biomass pellet fuels with diameter about 2.5-15mm and caloricity about 3500-4500 kilo-calorie under the proper circumstances of pressure, temperature and humidity. And the key parts of rice husk pellet making machine are made with excellent wear-resistant material.
Taking the agricultural straws or sawdust as the main raw material, users can utilize the straw pellet mill to produce cylindrical pellets being used as biomass fuels or animal fodders. Along with the national support for the research and development of biomass machinery, more and more people are gradually familiar with the characteristics and utilizing methods of rice husk pellet mill and straw pellet making machine.
Whatever the pellet machines are, their working principles are similar. Raw material like rice husk and straw are ground by pellet mill into pellets or briquettes, which are fully burned in boiler to reduce the emission of carbon dioxide. Pellets can be applied in power plant to reduce the coal consumption and protect the limited resources as well as alleviate the environmental pollution.
If you need the latest price list, please leave us a message here, thank you! We guarantee that your information will not be divulged to third parties and reply to you within 24 hours.
Tell us your needs, there will be more favorable prices!