Characteristics of the New Wood Pellet Machine
The wood pellet making machine can be dismantled easily in order to improve the working efficiency of daily maintenance and overhaul. And because of its easy dismantlement, the wood pellet press can freely move. The newly wood pelletizing machine with the advanced lubricating technology for its bearing and transmission gear can effectively improve the whole equipment working efficiency and save the complicated procedure for regular lubricating by manpower.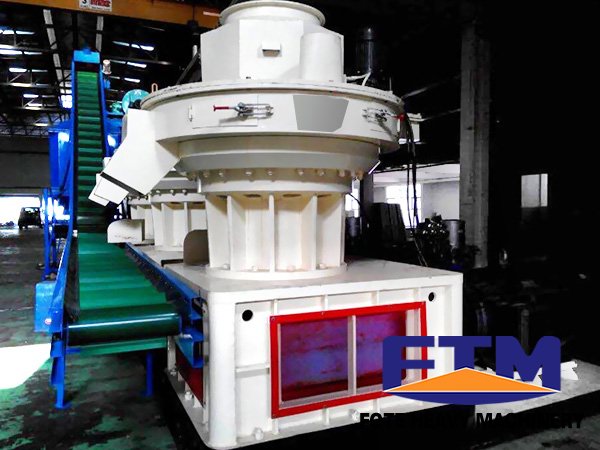 The current machinery equipment all enters into a stage for renewal and replacement and it is no exception for wood pellet press. Compared with the previous wood pellet mill, what's the advantage of the new one? The ring die of new wood pellet mill machine is forged with stainless steel. With features of unique compression ratio and rational design for outlook and quality as well as long service life, the stainless steel ring die can reduce the production cost of equipment as much as possible.
The gear blank of transmission gear being installed in the new wood pellet making machine is treated with heat and the gear surface being adopted with carburization has carburized case with its depth more than 1.9mm. These special treatment can effectively prolong the service life and increase the wear resistance ability for parts in order to make the equipment operate more stably and quietly.
With features of precise structure and even thickness, the mainframe being forged by steel of wood pelletizing machine can ensure the equipment run normally and smoothly. With much higher transmission efficiency than previous one, the angular gear in cylinder shape is applied with high preciseness for wood pellet mill machine.
If you need the latest price list, please leave us a message here, thank you! We guarantee that your information will not be divulged to third parties and reply to you within 24 hours.
Tell us your needs, there will be more favorable prices!