Requirement for the Utilization of Lubricating Oil
The wood pellet making machine should be lubricated regularly with lubricating oil so as to alleviate the fraction between parts and protect the whole equipment well. And the following requirements should be noticed when the lubricating oil is utilized. As to the oiling, more is not the better. The oiling amount is strictly regulated during the design period for wood pellet machine. And operators should add lubricating oil according to the instruction books and the daily observation of oil pointer, sight glass and so on. If the oiling amount is out of limit, certain side effects will be caused. For example the resistance to motion for bent axle increases because of the over oiling in crankcase.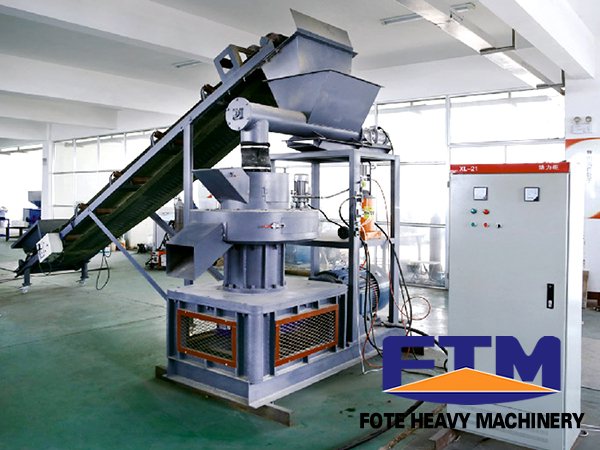 In order to reduce the resistance to the motion of gear and avoid the high oil temperature, the depth of gear being immersed in oil should be no more than 2 tooth depth. The bearing cavity should be not fully filled with grease for the roll bearing for the fear of high resistance to the motion of bearing and poor lubricating as well as severe damage to the equipment.
Not all lubricants are applicable to the wood pellet press. And for the beginning, the designers of wood pelletizing machine have regulated the lubricants being used for equipment operation. And in order to make the equipment being lubricated well at any circumstances, additives with a certain amount should be added. And because of the diversity of additive, the users should select the appropriate additive to get better lubricating result according to the equipment requirement as well as service environment.
If you need the latest price list, please leave us a message here, thank you! We guarantee that your information will not be divulged to third parties and reply to you within 24 hours.
Tell us your needs, there will be more favorable prices!