Methods Being Used to Alleviate Spindle Shaking
The shaking of spindle being installed in straw pellet making machine may be caused by many reasons, like the large gap between the set and holder of safety pin, severe abrasion of bearing, the out-of-round inner bore of ring die, the uneven adjustment for the gap between rollers and so on. It is not enough to know the reasons only. What we should know is the solving method.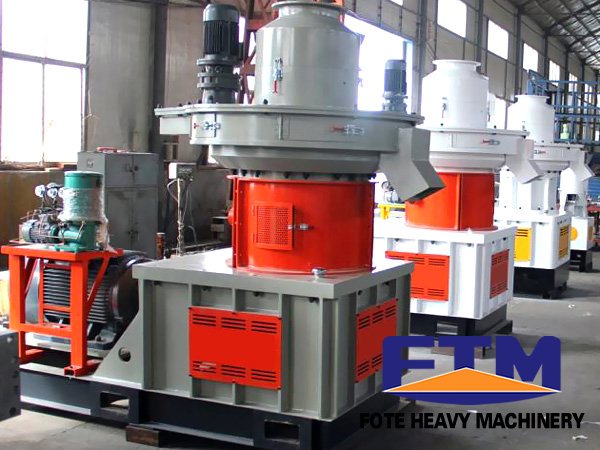 The tighten up situation of principal axis should be checked firstly. Then the back oiling system and mainshaft gland should be dismantled successively to check the disc spring whether being transformed or not. If the disc spring flattens, it will be replaced with a new one. And then the screw on master gland should be tightened up for another examination about the shaking problem of spindle. After the spindle being normal, the distance between press roller and pressed film should be adjusted properly for the fear of the spindle shaking and unsmooth discharging as well as unstable electricity of straw pellet mill.
Along with the economy development, the issues related with environmental protection and sustainable development are gradually placed on the agenda. With the strong calls for energy conservation and environmental protection, as a special manufacturer of straw pellet machine, Fote Heavy Machinery can not lag behind. Because all our Fote products being used for the infrastructure construction would be the symbol of national standard for environmental protection, we must make continuous efforts to improve the manufacturing technology and equipment quality as well as protect the environment.
If you need the latest price list, please leave us a message here, thank you! We guarantee that your information will not be divulged to third parties and reply to you within 24 hours.
Tell us your needs, there will be more favorable prices!