Consequences Being Caused Because of the Unqualified Water Content
The "Low-Carbon Green" has been the hot topic in the 21st century. As the manufacturer of wood pellet mill, Fote recognizes that the energy conservation and environmental protection should be placed first. In most countries especially those developed ones, they devote themselves to research and develop advanced technologies for the further development of wood pellet machine and well control for mineral resources. During the manufacturing process of wood pellet making machine , the water content inside raw material as an important parameter for controlling the molding result of pellets is strictly required. What consequences will be caused when the water content fails to reach the expected standard?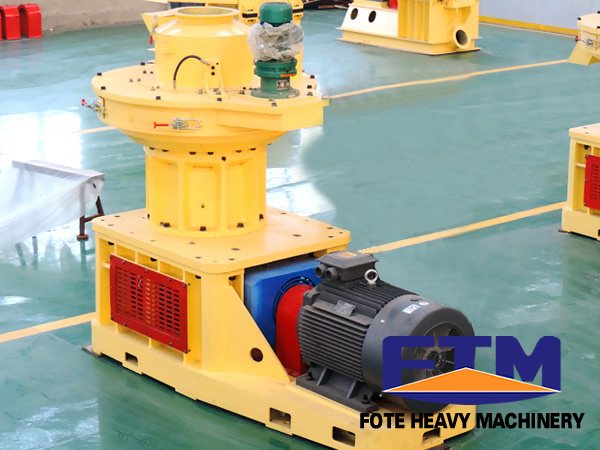 As the finished products of material with low water content, Biomass pellet fuels produced by wood pellet press are easy to absorb water in air with final consequences of pellet transformation and small relax density. If the water content in raw material is relatively high, the relax density of pellets will be gradually lowered because of the increasing heat transfer coefficient and decreasing intermolecular forces. Biomass pellet fuels are broken apart due to the high pressure steam inside after being extruded from the forming sleeve. This will influence the consequential stages of packaging and transportation.
On the contrary, if the water content is relatively high, the overmuch steam will widen the molecule distance and influence the heat transfer as well as lower the molding temperature. With consequences of difficult lignin fusion and difficult bating for coarse fiber as well as weak cohesive power, the temperature for heating the raw material must be improved during the molding process of wood pellet mill machine.
If you need the latest price list, please leave us a message here, thank you! We guarantee that your information will not be divulged to third parties and reply to you within 24 hours.
Tell us your needs, there will be more favorable prices!