Pelletizing Conditions for Straw Pellet Mill
As a fully reinforced manufacturer of heavy equipment, Fote Heavy Machinery is dedicated to offering best products and service for customers. Our main products are wood pellet mill, straw pellet machine, sawdust pellet mill and so on. Today we will emphasize on the analysis of pelletizing conditions for straw pellet mill. The material itself must have strong binding power inside. If the material with no adhesive force inside can be processed into pellets, then it is worth reasoning that the material may be fermented or added something like adhesive inside.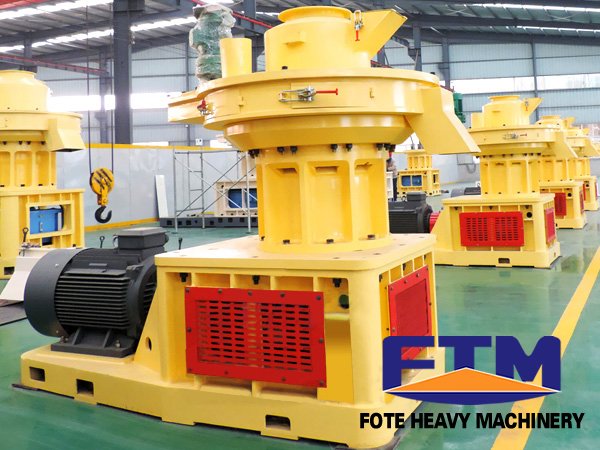 The size of ground material has a certain requirement. Before the feeding process, the size of raw material must conform to the aperture of mold being installed in straw pellet making machine in order to improve the output and avoid discharging failure. Water content in raw material should be controlled in a certain limit according to the requirement of users. Before the entry of material into straw pellet mill, the water content will directly influence the overall yield.
Some specialists estimate that the straw pellet making machine would be the commonly used machinery equipment for dealing the agricultural wastes in the future. Until 2015, the consumption of biomass energy will account for 40% in the global scope. And the application of biomass energy can realize the energy transition through the power generation and industrialized development. Thus the prospect of straw pellet machine is very hopeful. If you need our products, please call us or email us at your convenience and we will give you response as soon as possible. And it is our honor to make cooperation with you dear valued customers.
If you need the latest price list, please leave us a message here, thank you! We guarantee that your information will not be divulged to third parties and reply to you within 24 hours.
Tell us your needs, there will be more favorable prices!