Remarkable Points for Perfect Balling
As the representative of briquette machine industry, the commonly seen ore powder ball press machine stands for the technical level of ball press machine. The operational procedure of mineral powder briquette machine is generally similar with other briquetting machines. While during the actual utilization process, some points are needed to notice for users of mineral powder briquette making machine. The entry of hard objects like iron briquette and stone is inhibited, because the roller skin may be damaged by those products. The granularity of material waiting for process should be controlled in a certain scope for the fear of abrasion for roller skin and service life reduction for whole equipment.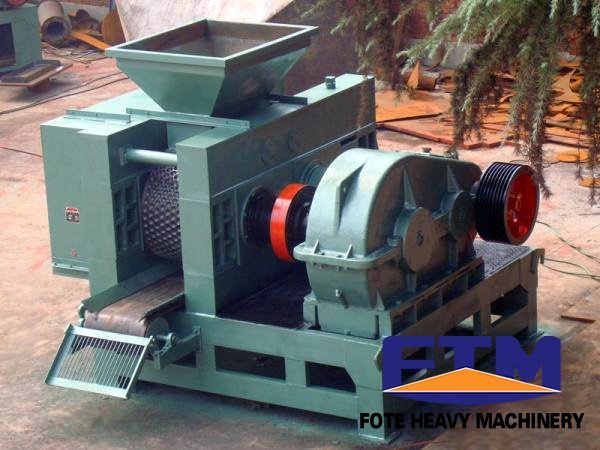 The operation of ore powder briquetting machine under the overload condition is not allowed in order to avoid damage for components and improve the balling efficiency. The ore powder briquette making machine powered with fuel oil should be maintained and lubricated regularly. And non-staff are not admitted to dismantle and install equipment casually. All the above points must be cautiously noticed for perfect balling of various kinds of briquetting machines.
There are many equipment in the production line of ore powder briquetting machine. And these equipment coordinate with each other to make mineral powders into briquettes or balls, which will be utilized for other purposes. Thus the role of equipment is to ensure the rational and smooth operation of whole production line. The agitator in the production line of mineral powder briquetting machine can be divided into three types: horizontal, vertical and combined.
The agitator type is decided according to the property of raw material. The agitator in horizontal type is applicable to deal those materials added with adhesives or blended materials with relatively great humidity. While the agitator in vertical type is utilized to deal the blended material with mild humidity. Of course, the final purpose of agitator is to produce material mixture, which can be directly suppressed by mineral powder briquette making machine without any damage to equipment itself.
If you need the latest price list, please leave us a message here, thank you! We guarantee that your information will not be divulged to third parties and reply to you within 24 hours.
Tell us your needs, there will be more favorable prices!