The Influence of Roller Skin on Molding Result
The coal briquette machine plays a very significant role in mining industry currently. Under the rapid development speed of mining machinery and well-equipped machines in various kinds of production line, the ordinary materials are firstly ground by crusher or ball mill into coarse products, which will be suppressed again into briquettes or balls by coal briquetting machine according to the physical properties like size and hardness of materials. and if the roller distance in coal briquette machine is improper, the roller skin will be damaged.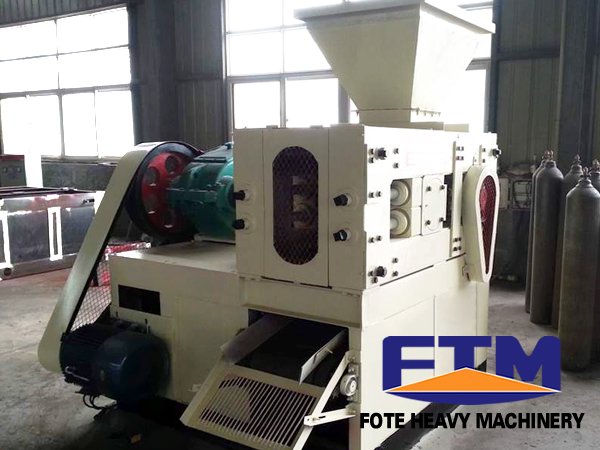 The molding result of coal briquettes may be influenced with one potential reason of roller skin during the suppressing process of coal briquette press machine. And some people may be perplexed when referring to the influence of roller skin on molding result. A pair of standard roller skin can not prove the whole equipment is qualified. And the excellent performance of roller skin is not only dependent on the product quality but also the complete correspondence with each other. The correspondence of roller skin mainly shows the alignment of ball socket, which is the premise for perfect molding. Therefore, during the purchasing process, customers must check the roller skin carefully. And with regard to the installment process of roller skin, relevant workers must strictly supervise.
Being awarded with the "Civilized Enterprise" "Key Enterprise" "Enterprise with Standard Quality" and "Enterprise with Honesty and Credit Standing", Fote Heavy Machinery firmly adheres to the operation theory: the development way depends on the concept and the goof product comes out of the good faith. And we steadfastly believe that we can get sincere repayment from our continuous and sincere dedication.
If you need the latest price list, please leave us a message here, thank you! We guarantee that your information will not be divulged to third parties and reply to you within 24 hours.
Tell us your needs, there will be more favorable prices!