Property Analysis for Things Related with Coal Briquette Machine
The work of adjusting the relationship well between equipment and coal briquette material is needed to be done for all coal briquette plants. Because well controlling for material and reasonable utilization of equipment are premises for best production of coal briquettes, which can be well received by customers. The suppressing process of coal briquetting plant should proceed with the property analysis of coal briquettes themselves. Coal briquette material with feature of easy mobility can change place in ball socket along with the extrusive power of rollers. Therefore enough attention should be payed during the suppressing process.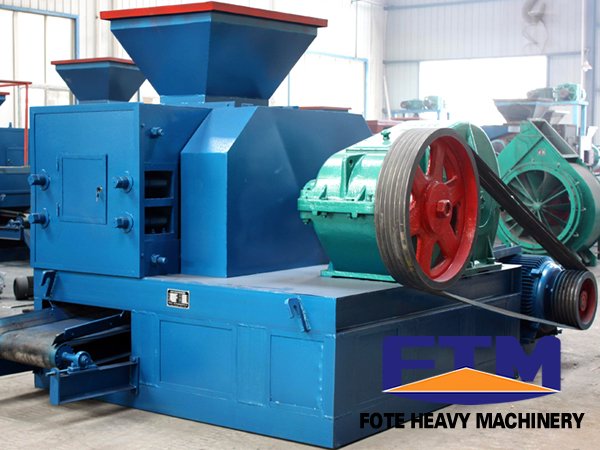 As an important component of coal briquette machine, the service life of hammer has direct relationship with many factors. Because the hammer is regarded as easy wearing part, the rational utilization and regular maintenance can prolong its service life and even the equipment itself. The primary factor is design. The design of structure and manufacturing process on hammer part has great influence on its service life. For example, it is difficult to harden and resist wear for hammer with thick and large features. As to the problems caused by irrational structure design, the structure of hammer installed in coal briquetting machine should be optimized in order to improve the utilization rate and avoid the poor wear resistance as well as improve the manufacturing quality. Controlling the manufacturing quality of hammer installed in coal briquette press can ensure the subsequent work run smoothly.
The status of coal briquette plant in mining machinery industry is decided mainly because that the suppressed material is non-renewable energy resource in the world. And it is believed that for a much longer period the status of coal briquetting plant is still unshakable.
If you need the latest price list, please leave us a message here, thank you! We guarantee that your information will not be divulged to third parties and reply to you within 24 hours.
Tell us your needs, there will be more favorable prices!