Factor Analysis for the Production Capacity of Sawdust Pellet Mill
Sawdust pellet mill is an ordinary machine commonly seen in our life. How to promote the production efficiency of the equipment is a key problem requiring us to carefully think about. Generally speaking, there are many factors playing important roles in the production capacity for sawdust pellet machine. The materials with strong viscosity are easy to adhere on the inner wall of pelletizing chamber installed in sawdust pellet machine. If they can not be cleared timely, the working efficiency and even the normal operation of saw dust wood pellet mill would be influenced severely.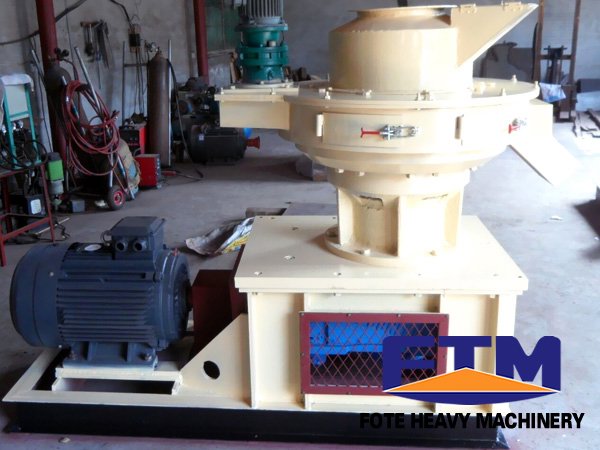 Raw materials with small grain size are easy to be suppressed by press rollers into die holes. Thus it is necessary to decrease the grain size as much as possible during the early processing stage. And materials in large size should be screened out first for the fear that the sawdust pellet maker machine would not work normally and smoothly. The raw materials in great hardness are hard to be ground and molded by saw dust pellet maker machine, which is easy to be abraded by hard objects.
The molding result of pellets is related with water content in raw materials. If the water content is lower than the set value, then the fuel consumption for the equipment and material density will be much higher and the wearing condition for the whole equipment will be more serious than ever. And the so called set value changes with the specific requirements of users. In a word, the main factor for influencing the working efficiency of sawdust pellet mill is the physical property of needed raw materials. Thus Fote Heavy Machinery honestly reminds all users that selecting proper materials is the premise for improving equipment working efficiency and extending the equipment service life as well as promoting the pelletizing quality.
If you need the latest price list, please leave us a message here, thank you! We guarantee that your information will not be divulged to third parties and reply to you within 24 hours.
Tell us your needs, there will be more favorable prices!