Actions for Improving the Molding Rate of Pellets
Series of plant straws and shells like cornstalk, sorghum straw and soybean straw all can be regarded as preferred raw materials of biomass pellets under the usage of straw pellet mill. These raw materials are featured in high fuel value and sufficient quantity. Straws in softness should be ground into pellets by straw pellet machine as much as possible. It is the straws with great softness that are easy to be ground into pellets with high molding rate.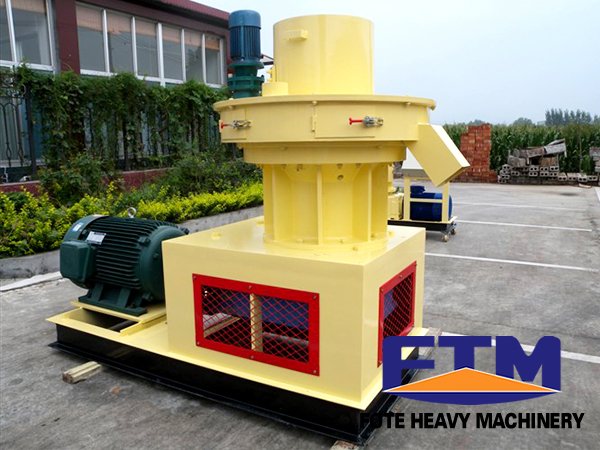 The molding rate is low mainly because that the water content in raw materials is not controlled well. Generally speaking, the excellent water content in raw materials should be controlled at 15%-20%. If the water content is much higher, the pellets produced by straw pellet making machine will be loose with tendency to be fallen apart during the packaging or delivery process. However, if the water content is lower than the controlled value, the pellets will be difficult to be pressed and molded with many powdered materials being left in the end. Thus Fote honestly suggest users that water content in materials should be reduced by the way of thorough airing or drying and elevated by adding enough water inside.
During the molding process of biomass pellets, the improvement of molding rate can save the production cost and increase the profits for users. Meanwhile, operation standard should be strictly conformed in order to reduce the failure possibility. In recent years, the rapid development of straw pellet mill machine has been witnessed by users at home and abroad. Under the national support for the exploitation and utilization of biomass energies, the technological investment for biomass energy industry has been expanded on a large scale. And taking advantage of this opportunity, the industry of wood straw pellet mill regarded as a potential stock has also developed for many years.
If you need the latest price list, please leave us a message here, thank you! We guarantee that your information will not be divulged to third parties and reply to you within 24 hours.
Tell us your needs, there will be more favorable prices!