Points Needing Attention for Rice Husk Pellet Mill
With features of small volume, flexible movement, low selling price and manufacturing cost as well as easy operation, rice husk pellet mill has developed rapidly along with the gradual emphasis on biomass energy and awareness improvement for environmental protection. In order to make better use of the equipment, Fote will introduce some effective maintenance methods for users to take for reference. If the following maintenance methods are not carried through thoroughly, the personal safety of operators and working efficiency of rice husk pellet mill will be threatened.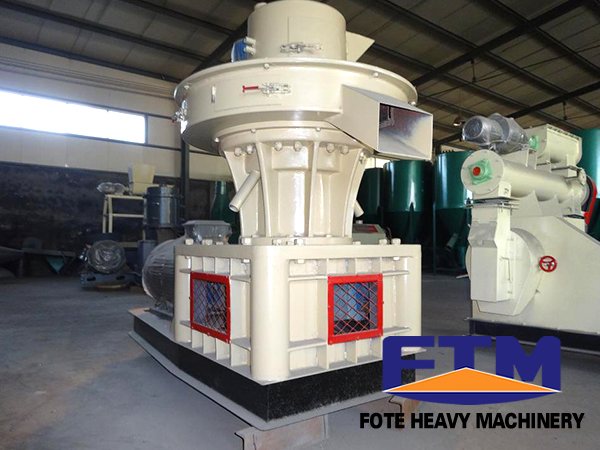 First, the parts of rice husk pellet machine needing lubrication should be cleaned carefully and fully lubricated with lubricants. Second, the equipment should be installed firmly and the belt should be adjusted properly. Timely cleaning in site is necessary for the fear of the entry of metal objects into fodders or equipment. Third, the abrasiveness condition for the grinding apparatus installed in the rice husk pellet making machine should be checked regularly. If the condition is severe, timely maintenance and change shall be done.
Fourth, the bolt installed on roller bearing for gap adjusting should be loosened to make the machine work without any load. The rice husk pellet machine can be officially utilized after normal start running. Finally, it is wrong to utilize the machine under overload condition. As a kind of machinery equipment, rice husk pelletizing mill can bring much higher economic benefits for users in a longer period as long as it can be maintained regularly. And these tips are very useful for users to take better use of the machine conveniently and effectively.
If you need the latest price list, please leave us a message here, thank you! We guarantee that your information will not be divulged to third parties and reply to you within 24 hours.
Tell us your needs, there will be more favorable prices!