Reason Analysis for Dust Appearance
Straw pellet mill is used to grind all kinds of biomass materials into particles. While after long-term utilization, dust will more or less appear in the equipment. Thus it is necessary to check the machine carefully so as to ascertain reasons for dust appearance and solve the problem timely and effectively. Because of too much feeding, the motor can not put the straw pellet machine in motion and gradually dust appears. The solving method is simple. Users can open the outer crust and use a fine brush to clean the raw material adhered on some parts of the machine. Thus the working efficiency of straw pellet mill machine can be elevated.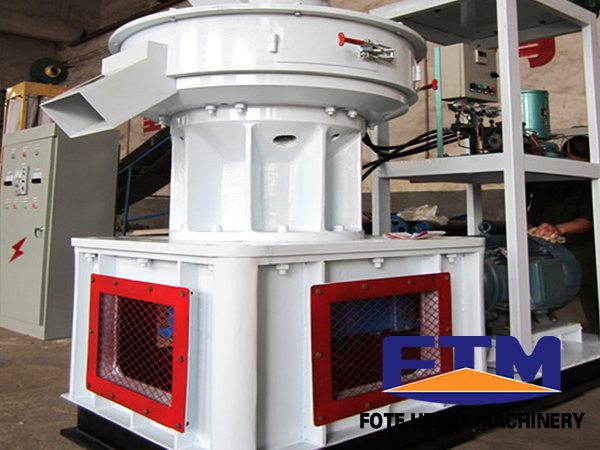 Maybe the aging of host system is another reason for dust appearance. The slow revolving speed of main engine causes different production frequency of particles. And the situation that some raw materials are directly discharged out without any disposal requires users to change host system with a new one. The appearance of dust in wood straw pellet mill is possibly caused by something wrong with the granulation system. Some hard objects like stone mixed with raw materials are easy to damage the runner. Or there is something wrong with the bearings in the runner, which causes the raw materials to be discharged out directly. While it is simple to deal with this problem. Users can open the exterior shell of the straw pelletizing mill and mend the granulation system.
Being famous of excellent product quality and perfect after-sales service, Fote Heavy Machinery regards customers' satisfaction as the life-long pursuit. If you are interested in our products, please click our website for more detailed information: http://www.woodpelletmillsell.com
If you need the latest price list, please leave us a message here, thank you! We guarantee that your information will not be divulged to third parties and reply to you within 24 hours.
Tell us your needs, there will be more favorable prices!