Material Selection for Dry Powder Briquette Press Machine
During the actual working process of dry powder briquette press machine, the selection of material is a very significant part. Because the dry powder ball pressing machine is used to directly suppress those materials without additions like water or additive, the materials which are easy to take shape and keep it for a much longer time can be selected as raw materials in certain humidity without additional additives.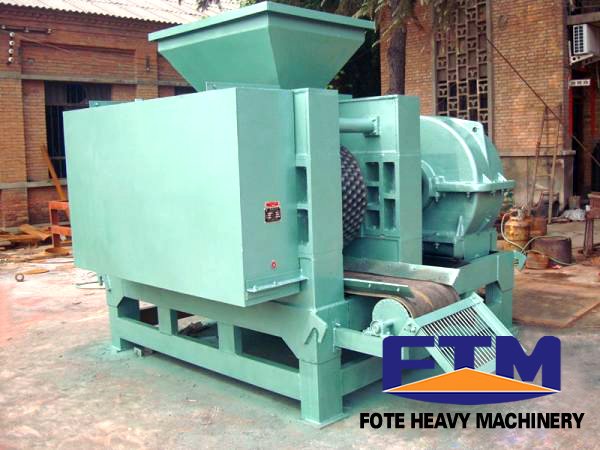 Different from other briquette machines, the dry powder ball pressing machine has very strict requirements for raw materials. No foreign matter in materials is the requirement of dry powder ball press machine and relatively large briquettes in great hardness are not allowable for other ball press machines. Materials in relatively high purity without foreign matters like water or additives to be suppressed by dry powder briquetting machine could not have ores or briquettes in great hardness inside for the fear of destruction for rollers and bearings. And the users should add screening equipment in the whole production line to prevent the enter of ores or minerals in great hardness from causing unnecessary troubles.In a word, the material requirements of dry powder briquette maker is more stricter than other briquette press machines. but under strict requirements, the balling is qualified and the working efficiency of this equipment is highly elevated.
Being dedicated to offering best service and products for customers, Fote Heavy Machinery is a professional company for manufacturing all kinds of briquette machines. Fote products with features of high working efficiency and perfect after-sales service appeal many customers to purchase. If you are interested in our products, please leave your information on our website and your information will be protected.
If you need the latest price list, please leave us a message here, thank you! We guarantee that your information will not be divulged to third parties and reply to you within 24 hours.
Tell us your needs, there will be more favorable prices!