Operation Requirements for Rice Husk Pellet Mill
There are many matters we need to notice during the utilization period of rice husk pellet mill. And if wrong operation occurs, the safety of operators will be threatened. The main equipment related with pelletizing system or puffing system should be accurately operated and maintained. Some common failures related with the rice husk pellet machine should be diagnosed and resolved under the accurate utilization of some tools or instruments. As to some easy wearing parts of rice husk pellet making machine, they should be timely overhauled and changed.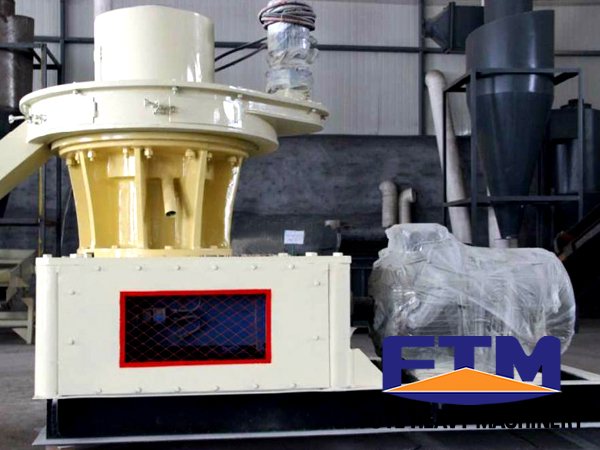 The quality defects for pellet fodder can be judged and analyzed as well as resolved with some effective measures. Accurate process related with pelletizing or puffing can be proposed according to the condition of formula or powdery material. The statistical requirements like clearance between roll and die, quantity of steam, feeding volume, cooling time, air cooling volume as well as roller gap can be adjusted and the frame specification for grading sieve can be reasonably selected. The output and consumption for pelletizing and puffing systems can be rightly recorded and calculated. Also it is worth mentioning that the safety equipment and tools should be rightly used.
The basic knowledge about physics, electrotechnics and mechanical transmission should be mastered meanwhile. Property of additives like steam(water), molasses, grease used in the pelletizing process and the operation principle for devices used to feed additives should also be mastered clearly. With regard to the the specification and purpose as well as maintenance for the commonly used tools and instruments, they all should be known familiarly.
Operators should strictly carry out the operational regulation and other management systems. According to the maintenance requirement for equipment, routine maintenance and lubrication shall be carried through for rice husk pelletizing mill and other pelletizing machines. The using situation of press roller and ring die should be timely monitored and changed according to certain requirements.
If you need the latest price list, please leave us a message here, thank you! We guarantee that your information will not be divulged to third parties and reply to you within 24 hours.
Tell us your needs, there will be more favorable prices!