Basic Processes for Wood Pellet Mill to Pass
As molding equipment with advantages of high working efficiency and energy conservation, wood pellet mill with the ability to satisfy all kinds of specification requirements is suitable to grind all kinds of biomass materials into pellet products mainly used in industries of biomass briquettes and feed processing. And the newly bought wood pellet machine should pass some basic processes.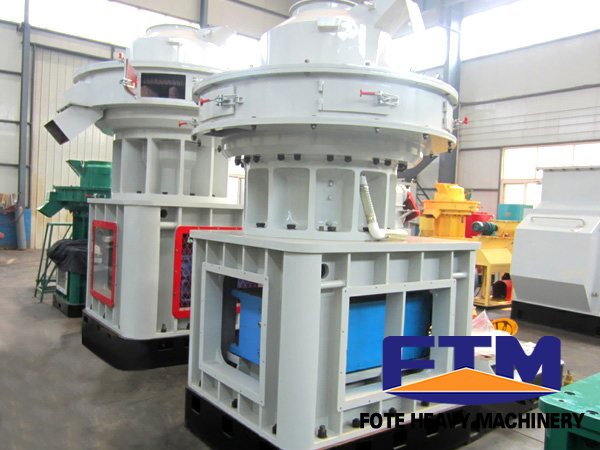 The press roller of wood pellet making machine is mainly used to push raw materials like wood into the inner hole of mould and make the latter materials push the former ones to reach the index for final moulding. Thus the working temperature of press roller is extremely high. Continuous oil injection and heat radiation can prolong the service life for press roller and improve the working efficiency for the whole equipment.
Before the official utilization of wood pelletizing machine equipped with new ring die and press roller, reasonable grinding must be carried through. Because the ring die and press roller are heat-treated parts, during the heat treatment period, the inner hole of ring die can produce some burrs, which can impede the moving and molding for raw materials. Thus many manufacturers of wood pellet mill suggest users to grind the equipment properly according to the certain formula noted in standard specification.
The wood pellet making machine with features of strong working intensity and high load bearing needs to be monitored and followed continuously during the whole production period. Conditions of electric current, voltage, sounding, dust, pellet property, oil volume for injection should be also monitored. Immediate fault handling and frequent change for easy wearing parts are the premises for continuous production.
If you need the latest price list, please leave us a message here, thank you! We guarantee that your information will not be divulged to third parties and reply to you within 24 hours.
Tell us your needs, there will be more favorable prices!