Relationship Between Trial Run and Working Efficiency
Similar to the utilization of other equipment or machinery, the coal briquette press machine should be piloted for run in order to ensure the equipment operate smoothly and normally during the official working period. In general, the trial run is for the consideration of customers. The desire of users to get enough benefits from the coal briquette machine should start with reasonable utilization and routine maintenance.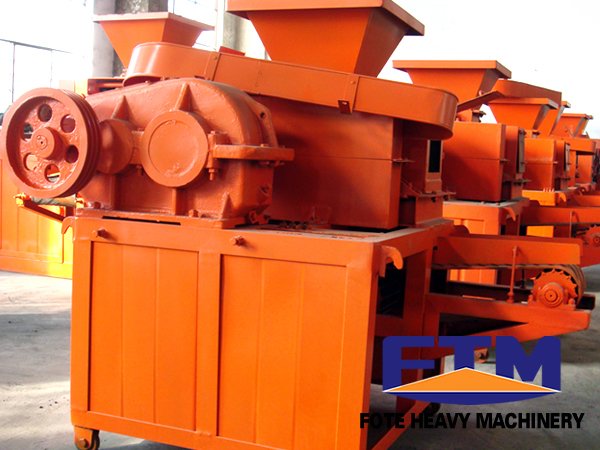 Thus before the official operation of Fote coal briquetting machine, we honestly want our customers to have trial runs first based on the responsible attitude toward customers. If there is something wrong with Fote coal briquette machine, please give us your response timely. And we will immediately allocate professional technical maintenance staff to overhaul the machine and decide whether it is necessary to have depot repair according to the fault nature.
In addition, during the trial run for coal briquetting plant, it is OK to operate the machine without the adding of raw materials. Before the first three minutes of trial run process, it is necessary to observe the conditions of sounding or heating related with each part of coal briquette plant. Generally speaking, it is normal to hear fine sound. And after several minutes, the sound will be disappeared and the equipment will be able to operate. If the sound is very big or even continues for a much longer time, it will be necessary to ask professional staff for help.
With regard to operators, it is worth noticing that water content should be well controlled during the balling process because of the direct influence of water content on molding effect. The working environment for coal briquette press machine should be well cleaned and kept by personnel in order to maintain high working efficiency. What' s more, the machinery equipment should be looked after by specialized personnel for the fear of looseness condition for parts and operation failure for whole equipment.
If you need the latest price list, please leave us a message here, thank you! We guarantee that your information will not be divulged to third parties and reply to you within 24 hours.
Tell us your needs, there will be more favorable prices!