Prilling Characteristics of Straw Pellet Mill
Different from other prilling equipment, straw pellet mill is able to make straw pellet fuels with sufficient nutritional elements. The following sentences will refer to the concrete prilling process related with element transformation of pellet fuels. Organic matters in ground straws like fiber, lignin and silicate are transformed and decomposed by the multi-functional biotransformation enzymes with the consequential effect that the content of crude protein and cellulose are rapidly elevated. At the same time, microelements like Fe、Cu、Zn and biological elements like Ca、P are added into the manufacturing process. The finished products can be used as fodders for feeding herbivores like cattle and sheep.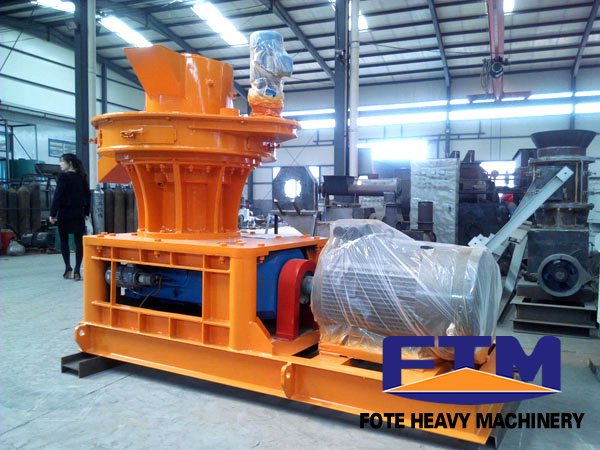 Fodders manufactured by straw pellet making machine have features of big compression rate, short manufacturing period (1-3d), easy digestion, excellent palatability, high feed intake, strong calling for eating, low water content, convenient feeding as well as high meat production. In addition, the fodders after drying with advantage of transportation convenience can be kept for a much longer time. The fodders processed by straw pellet mill machine can not only solve the problem that fodders are in shortage in winter and spring but also overcome the shortcomings of unfavorable storage and transportation like ensiling and ammonification. It is worth mentioning that the straw pelletizing mill is able to produce different kinds of fodders according to the animal types, growing period and feeding requirements. These fodders in accordance with scientific formula can substantially take the place of grain feeds with low feeding cost.
Healthy pastures or straws in yellow or green without mildew discoloration and melanoma should be selected and kept with air ventilation. It is OK to choose ordinary straw pellet making machine. If raw materials to be ground with higher water content, the finished product would be in thick liquid or powder.
If you need the latest price list, please leave us a message here, thank you! We guarantee that your information will not be divulged to third parties and reply to you within 24 hours.
Tell us your needs, there will be more favorable prices!