Overhydration—a Potential Threat for Wood Pellet Mill
Water content in raw materials is the key factor for affecting the prilling performance of wood pellet machine. The statistic demand for water in raw materials is generally 15%-20%. Because of the overhydration in raw materials, severe consequences would be caused.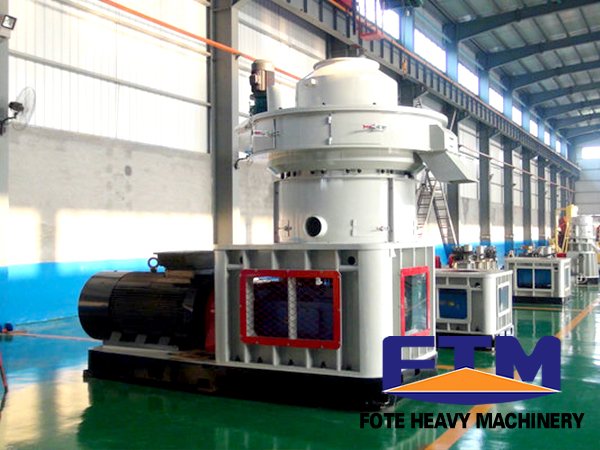 After the entry of wet materials into the wood pellet making machine, pressure cylinder attempts to push the raw materials into the die holes and at this moment great pressure would be caused to make the appearance of high temperature and lots of water vapor consequentially. High pressure would be generated when the raw materials are pressed into the die holes. And the motor of wood pellet press would be overloaded. if the situation continues, the motor will stop operation and the bearings in cylinder will be affected seriously. Wet materials are easy to generate huge pressure when being pushed into the die holes. The huge pressure will cause the passing speed very slow and the output of wood pellet mill machine will be influenced consequentially.
The discharged materials would be very soft and loose in small cubes. Because there are still much water in the finished products, they will swell themselves first and then discharge these water content out of body. Thus the finished wood particles are impossible to get the ideal shape of smooth and dense cylinder. As to the wood pellet mill equipment in the mode of rolling and revolving, the water in raw materials is divided into two concepts: the water in raw materials itself and water added during the manufacturing process. The former water is casual in quantity and able to be mixed with the added water. With regard to the latter, the pelletizing process itself needs water to fix the molding and the adding method can be divided into spray-type and pour-type. The water content in raw materials should be well controlled in order to ensure the wood pelletizing machine to operate efficiently.
If you need the latest price list, please leave us a message here, thank you! We guarantee that your information will not be divulged to third parties and reply to you within 24 hours.
Tell us your needs, there will be more favorable prices!