Influential Factors for Production Efficiency of Straw Pellet Mill
Whether in the purchasing process or utilizing process, the productive efficiency of straw pellet machine is still an important parameter for customers to make reference. The following content will explain the factors for influencing the productive efficiency of straw pellet mill in detail.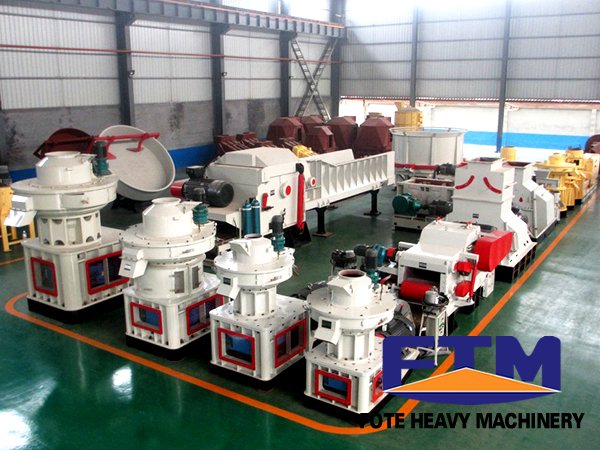 Materials with high water content are difficult to be ground by straw pellet mill machine because of their strong tenacity. And after grinding, water content in the straws will lower the mobility of materials and increase the stickiness to some extent with the consequences of slow discharging speed and poor equipment production efficiency. As an important factor for directly influencing the productive efficiency of straw pellet mill, reasonable diameter of crushing cavity can improve the working efficiency of pellet machine effectively. Thus the crushing cavity value of Fote straw pellet machine is carefully set for the purpose of working efficiency improvement.
Within certain limits, high revolving speed of principal axis may cause great increase in production efficiency. While when the revolving speed exceeds the defined value, the swing frequency of rotating blade and hammer will be abnormally high with the final consequences of congestion in crushing cavity and poor discharging of finished products. Relatively speaking, slow rotating speed of principal axis may bring the result of less swing frequency of blade and hammer and poor working efficiency of straw pellet mill machine. Good operation status of straw pellet mill is the significant premise for improving the machine working efficiency. As an important crushing equipment, straw pellet machine with strong working intensity is inevitable to have some vital parts abraded or depreciated. Thus users must pay attention to the maintenance and preservation of straw pellet making machine during the daily utilization process for the double destination of productive efficiency improvement and long-term service life.
If you need the latest price list, please leave us a message here, thank you! We guarantee that your information will not be divulged to third parties and reply to you within 24 hours.
Tell us your needs, there will be more favorable prices!