Distinction Analysis Between Wood Pellet Mill and Fodder Pellet Mill
The distinction between fodder pellet machine and wood pellet making machine is still unknown to many customers, who is confused and perplexed in choosing what they want on earth. Fote Heavy Machinery is dedicated to manufacturing all kinds of pellet machines for customers to purchase. Being in the shoes of customers, Fote will clearly and earnestly tell the difference and similarity between the two machines for customers to buy suitable machines.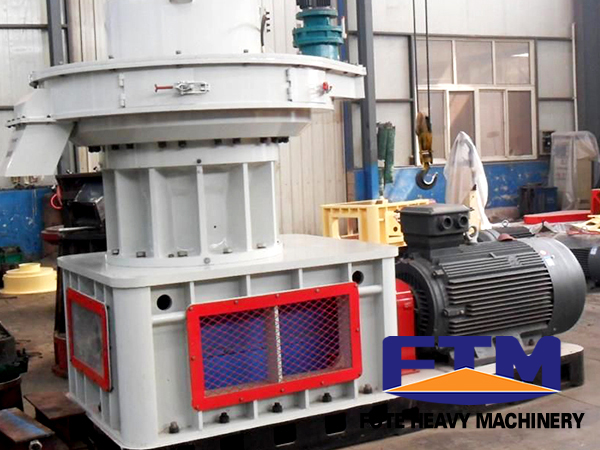 Fodder pellet mill press machine is suitable to process feed in farms and pastures or straws and seeding. Fodder pellet press made by Fote has features of simple structure, wide application range and small floor space as well as low noise. Materials ground by Fote fodder pelleting machine can be kept for a long time and the finished particles have been sterilized without quality interference. Fote fodder pelletizing machine also features in long service life and reasonable installment.
As for wood pellet mill machine, materials to be ground are woods and so on. Fote wood pellet mill equipment can process materials like crotches and branches of pine, miscellaneous wood, fir and bamboo into sawdust to achieve once forming. Its characteristics are similar to fodder pellet machine with little difference in working principle. If you need wood particles, Fote wood pellet mill is a good choice and it is suitable to manufacture the sawdust for culturing the edible fungi. The newly-designed wood pellet machine produced by Fote has the advantages of wide grinding scope, even grinding particles as well as high productivity.
The two machines mentioned above can be combined together with only one electrical machine to run. And there are many kinds of pellet machines featuring in strong application ability for customers to choose according to the production output they want to get. After the detailed analysis, Fote sincerely welcomes customers to have a visit. And Fote will make rather detailed introductions about the pellet mill types for customers. If you have any question about our products, please call us or email us and we will give you a response as soon as possible.
If you need the latest price list, please leave us a message here, thank you! We guarantee that your information will not be divulged to third parties and reply to you within 24 hours.
Tell us your needs, there will be more favorable prices!