Utilization and Blocking Removal of New Ring Dies
When using a new ring die for a ring die wood pellet machine, users should be careful about the operating step and pay attention to the ring die blocking problem.
Generally speaking, if the smooth finish of a new ring die of the wood pellet mill is not in accordance with the requirement, it should be first ground and polished with oily materials to realize the highest yield. It's necessary to observe the changing of the electric current and pellet smoothness and once there is abnormal phenomenon, users must stop the ring die wood pellet mill as soon as possible and exclude the problem.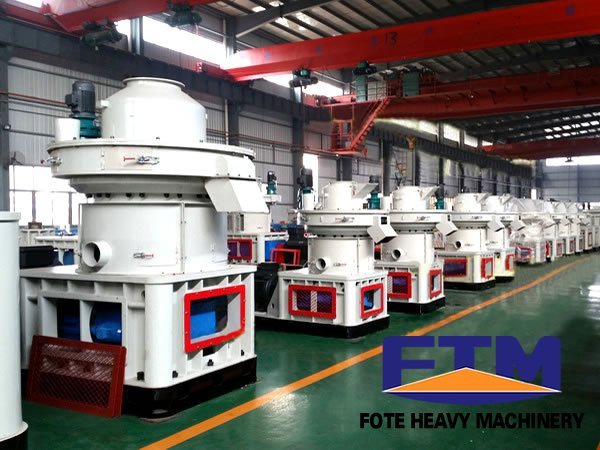 After short time observation, if the electric current becomes weaker and more stable than before in the pelletizing room, we can shut down the wood pellet machine and open the operating door to watch the pelletizing condition. The machine can go on working till the pellet comes uniformly. Then take the place of the oily sand with oily materials and make sure that the materials inside the ring die holes are not turn hard. Next time we will get the perfect pellets smoothly.
When we use a new ring die in the wood pellet production, it's common to experience the ring die blocking problem because of power cut or other reasons. And it's very difficult to dredge these holes. Fote Heavy Machinery, owing to years of research experience, has invented the best idea to solve the blocking problem: boiling the ring die with oil. In this way, foreign matter will be cleared quickly out from the ring die holes and the finish degree of the finished pellet won't be damaged.
For the most profit, customers can consider Fote ring die wood pellet mill and other products.
If you need the latest price list, please leave us a message here, thank you! We guarantee that your information will not be divulged to third parties and reply to you within 24 hours.
Tell us your needs, there will be more favorable prices!