How to Maintain Tree Bark Pellet Mill
The mold and rollers of Fote tree bark pellet mill are made of special steel alloy. Abrasive resistance of the mold and pressure rollers has been guaranteed. Compared with traditional pellet mill, tree bark pellet mill has overcame many disadvantages, such as resisting abrasion, short lifespan, frequently replacements and low efficiency. Fote tree bark pellet mill adopts screw central regulator, which can be adjusted in accordance with different materials.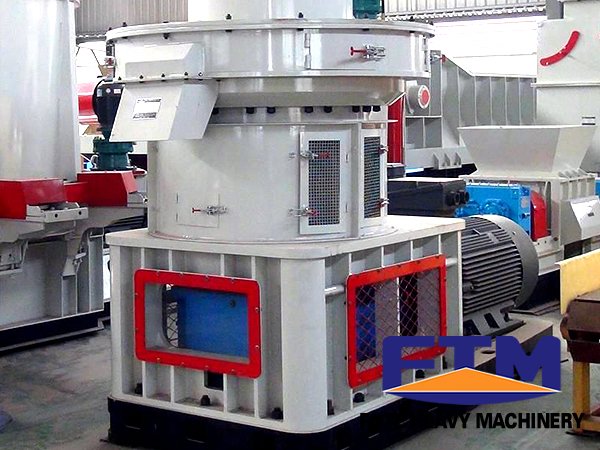 Fote tree bark pellet mill has wide roll groove, which is satisfied with the demand requirements. The forming effect is guaranteed. Fote tree bark pellet mill is suited to pelletize many kinds of materials, such as corn stalks, peanut shells, rice husk, rice straw, wheat straw, etc. You should pay attention to the sound and vibration. There is something different with the sound, if the motor is damaged. In general production condition, the motor should be cleaned by petroleum or gasoline. Gearbox should be maintained for every half a year. The spindle should be washed for every 8 hours.
The wood chips are made of wasted wood chips, wood shavings, straw, rice husk and so on. The raw materials should be dried and pressed before operation. After high-speed crashing, raw materials can be crushed into powder by the tree bark pellet machine. Fote pellet machine is the best choice in machinery industry. Pellet machine is suited to many materials, like branches, wood shavings, sawdust, wood, cotton stalks, corn stalks, wheat straw, etc. The finished particles are 3-5 mm, and then they will be dried and pelletized. If you are interested in Fote tree bark pellet mill, please leave us your email, phone number, and the name of your company. We will give you a response as soon as possible.
If you need the latest price list, please leave us a message here, thank you! We guarantee that your information will not be divulged to third parties and reply to you within 24 hours.
Tell us your needs, there will be more favorable prices!