Exterior Factors for Impacting the Pellet Mill Output
As the resource processing equipment, pellet mill press machines are more and more popular among domestic and overseas customers. here some exterior factors will be analyzed for customers with the purpose of output improvement.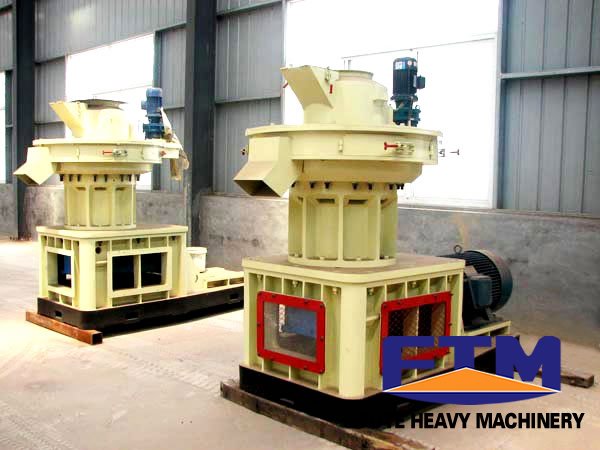 1) Grease The amount of the oil to be added should be controlled at 0.5%-1% for the benefit of less abrasion and output elevation. Also it is easy for particles to pass the die hole. While when the amount is higher than 2%, the particles would be in looseness and difficult to take shape. And the oil for lubricating the pellet mill must be clean and sealed well without foreign matters.
2) Coarse fiber Appropriate coarse fiber content(3%-5%) is beneficial to bond particles together, reduce the pulverization rate of particles and improve the pelleting output. However, when the content is above 10%, the particles hardness and shaping rate will be influenced because of the poor cohesiveness. Also the pellet mill machine will be rubbed and pelleting yield will be reduced.
3) Protein Materials with high protein are easy to have great plasticity and strong cohesiveness after being heated. To some extent, the processing quality and productivity for pellet machine are increased.
4) Starch Grains with high starch content is easy to be effectively milled under the condition of high moisture (16%-18%) and temperature (≥ 80℃). Without the humidity and temperature limit, brittle particles would be produced with no chance to take shape.
With the principle of customers first, Fote Heavy Machinery is always dedicated to offer the best service and product to customers. As famous brands at home and abroad, pellet machines produced by Fote has features of humanized design and excellent after-sales service. If you are interested in our products, please call us or email us at your convenience and we will give you a response as soon as possible.
If you need the latest price list, please leave us a message here, thank you! We guarantee that your information will not be divulged to third parties and reply to you within 24 hours.
Tell us your needs, there will be more favorable prices!