Biomass Briquetting Machine Stood Out in Machinery Industry
Due to the simplex and traditional crop feed, the livestock is slow-growing at before. With the technology development, biomass briquetting machine has entered our daily life. Now, more and more livestock farmers have chosen the pellet machine. The operation characteristics of the biomass briquetting machine: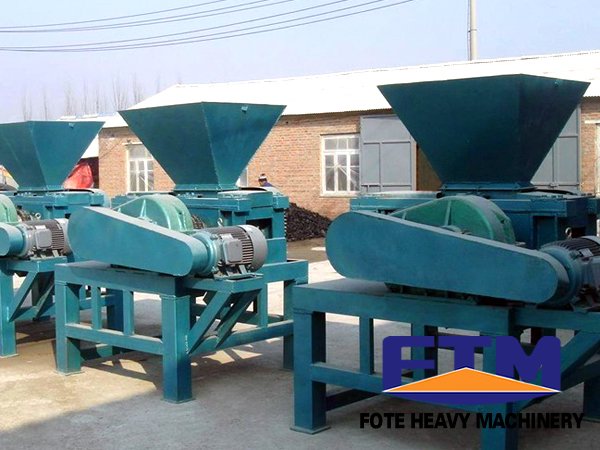 During the pelletizing operation, there is no adhesive and moisture in raw materials. So the finished particles are easy to storage and transporting. The finished particle is featured with high hardness, smoothly surface and internal curing. Absorption rate has been greatly increased. Trypsin resistance factor in cereals and legumes has been changed on nature. A variety of parasite eggs and other pathogens have been exhausted, and digestive diseases have been reduced. The biomass briquetting machine is featured with simple structure, widely application, small space and low noise.
Biomass briquetting machine is a professional feed fuel machine, which is mainly used to briquet corn straw, sawdust, wood flour, wood chips and so on. The finished biomass particles have been used in fireplaces, boilers, gasifiers, biomass power plants and so on. There is rich nutrient and utilized chemical composition in corn straws in corn straw. So, they are suited to be used as livestock feed. As an agriculture country, there is a large amount of crop straws in rural area. Biomass briquetting machine is used to pelletize wasted straws into protein feed. Palatability and nutritional value have been increased greatly.
With professional technist and engineers, we will provide you personalized design. If you have any requirements, we will satisfy your demand with our best. If you are interested in Fote biomass briquetting machine, please leave us a message. We will give you a response as soon as possible.
If you need the latest price list, please leave us a message here, thank you! We guarantee that your information will not be divulged to third parties and reply to you within 24 hours.
Tell us your needs, there will be more favorable prices!