Biomass Pellet Mill Has Been Well Known
Biomass particles produced by biomass pellet mill has been well received by many foreign customers. A lot of bacterial has been eradicated, and morbidity of the livestock has been reduced. The mixed raw material is nutritious and delicious, and the livestock like the biomass particles. So, the growth cycle of the livestock has been shortened effectively. Biomass pellet mill is made of high-quality steel, and the mold and rollers are made of high-alloy steel, which has many advantages, such as wear resistance and long lifespan. Fote biomass pellet mill has given the livestock farmers a convenient.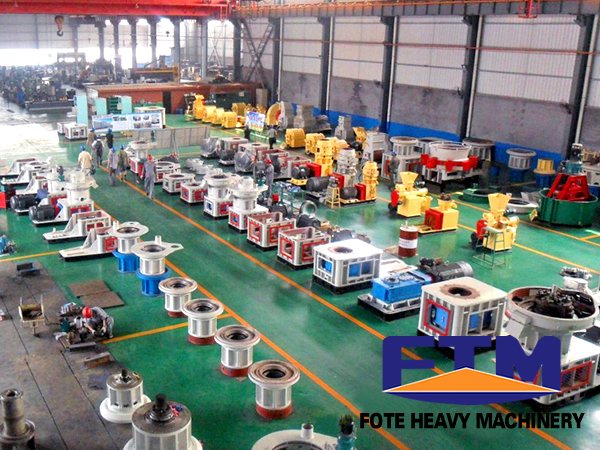 Wood chips, straw and rice husk can be pelletized into compact and smoothly biomass particles. All of the biomass particles are made of crude fiber materials, which is sticky. Under the great pressure, biomass particle are easy to be pelletized. As an environmental particles fuel, biomass particle is featured with smoke-free and low carbon. Otherwise, you shouldn't add any adhesive in the raw materials. Due to the fast development of social industry, raw coal and petroleum has been exhausted. Fote Heavy Machinery has researched and manufactured small biomass pellet mill.
As an agricultural country, there is a large amount of crop (rice, sugar cane, corn, wheat) in autumn. Fote biomass pellet mill can be used to pelletize the raw materials into biomass particle fuel. With low cost and easy transportation, biomass particle has been popular in our daily life. As an energy equipment, the biomass pellet mill is used to pelletize crop straws into green particles. The new biomass particles feature low cost, widely source and low carbon. If you are interested in Fote biomass pellet mill, please leave us a message.
If you need the latest price list, please leave us a message here, thank you! We guarantee that your information will not be divulged to third parties and reply to you within 24 hours.
Tell us your needs, there will be more favorable prices!