How to Select Attractive Wood Pellet Mills
Wood pellet mill is a machine for manufacturing new energy resources such as particle fuels or biological feeds. Its processing principle is to grind wood wastes first and then dry the grindings with airflow dryer, finally make the dry grindings into particle fuels. The invention of wood pellet machine enlarges the influence of biomass energy. The materials we usually see in our lives with low availability and pollution tendency such as crop straw, cottonseed hull, peanut hull, corncob, larch chip are all first-rate raw materials for biomass fuels, which have become the alternative renewable resources and the fourth largest energy in the world next to coal, oil and natural gas. And the appearance of wood pellet machine brings a new spring for the environmental protection career. The finished products under the processing and handling of wood pellet machine have advantages of large density, high calorific value, low cost, convenient utilization, easy storage and transportation. And they are newly regenerative green resources with capability to replace the status of fuel wood, coal, natural gas and liquefied gas in people's daily lives.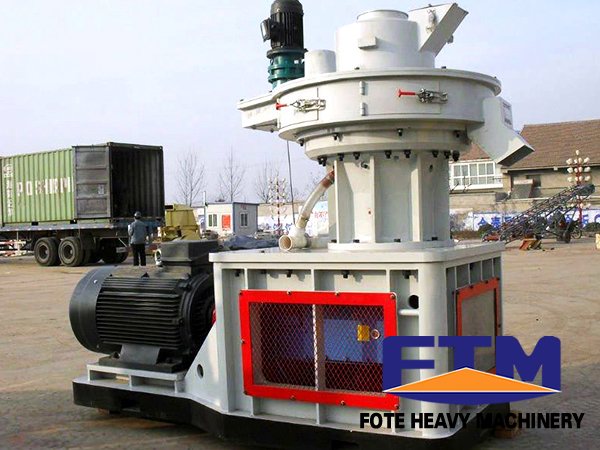 There are many varieties of wood pellet machine in domestic and international markets. Then how to choose a wood pellet mill attractive in quality and price has troubled customers a lot. The following purchase tips will be introduced for you to take as references.
1) when buying the wood pellet machine, the determinant factor is quality and after-sales service. The price is just for reference.
2) Strength of the manufacturer should also be taken into consideration: production capacity and scale of the company on one hand, quantity of successful deals on the other hand.
3) Feasible processing technology is also a determinant factor for purchasing. Wood pellet machine produced by some enterprises can not make well-shaped biomass particles among 2 or 3 months. Even though the fuels are produced finally, the indicator is still far beyond the reach of national requirements.
4) Wood pellet mill with features of easy operation and maintenance, automatic and continuous feeding should be selected as soon as possible. It not only can improve the working efficiency but also is suitable for the long-term development of enterprise.
5) it is important for customers to emphasize on the major aspects of machine during the on-the-spot investigation process. While some minor ones should be more concerned about because it is the minor factors that may determine the quality of the whole machine sometimes.
If you need the latest price list, please leave us a message here, thank you! We guarantee that your information will not be divulged to third parties and reply to you within 24 hours.
Tell us your needs, there will be more favorable prices!