The Maintenance Work for Wood Pellet Mill
The maintenance for wood pellet mill generally includes the lubricant injection, carriage bolt fixation and gap adjustment. All these maintenance don' t need cost a lot while sometimes because of the laziness and ignorance of operators, the wood pellet machine can not be well protected and its service life is shortened. Here some maintenance ways will be introduced for customers to use for reference.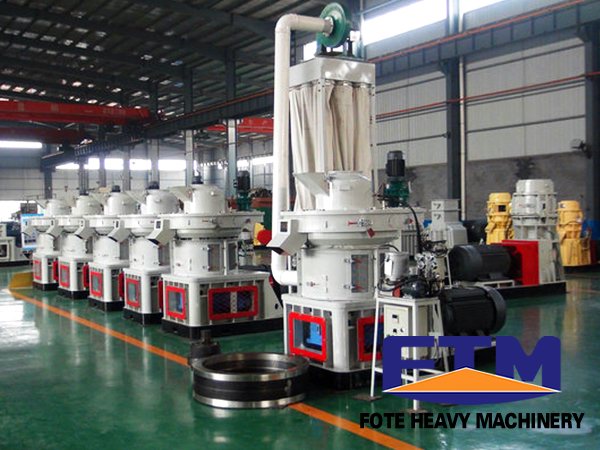 1) Grinding: Before the official use of the new wood pellet mill or the newly-changed mold roller, careful grinding must be carried through. The mold roller of wood pellet machine is a heat-treated part and during the heat treatment process, some burrs would be produced in the inner bore of mold which might hinder the movement and molding of materials under the pressing of sawdust particles.
2) Uninterrupted tracing and monitoring: Uninterrupted tracing and monitoring should be carefully carried through during the whole production process, especially for the aluminium panels with strong labor intensity and high load bearing. As for the easy-wearing parts, they should be regularly overhauled and replaced to avoid things getting worse. If there are something wrong with the machine, operators should timely deal with the failure and make sure the whole production process run smoothly.
3) Lubrication and refrigeration for pinch roller: The pinch roller of aluminium panel pushes the raw materials such as sawdust into the inner bore of mold and makes the back raw materials push the preceding ones, and finally realize the aim of molding. Thus the temperature at the working pinch roller of aluminium veneer is very high. Timely and reasonable oil injection and cooling for pinch roller can prolong the service life and increase its production ability. Because the bearings of wood pellet machine assume the overall load of the machine, thus suitable lubrication is effective to prolong the service life and the lubricating oil injected as required must be clean and sealed well. the main parts of the machine requiring lubricant injection include rolling bearing, live bearing, slide plane and all toothed gear.
4) Other matters needing attention: The chassis plane for putting movable equipment should get rid of dust or other foreign matters in case that the live bearings can not move smoothly and result in severe consequences. Because of the looseness possibility, the newly-installed strakes must be checked regularly. When the oil temperature at bearings is higher than usual, the machine must be stopped working and examined clearly until problem is resolved.
If you want an excellent wood pellet machine to work in high performance without any failure, scientific maintenance is necessary. And the time interval for maintenance should be small once for one month, large once for half a year.