The Development Trend of Biomass Pellet Mills
In 2014, China has made great efforts to control the severe air pollution, especially the hazy weather with frequent occurrence. And China has invested a lot of money on the upgrading of fuel quality and reducing of coal consumption. With the rapid reduction of crude oil, natural gas and coal as well as the increasing severance of environmental pollution, China has payed a lot of attention to the development and utilization of renewable resources. According to the date statistics from the International Energy Agency, if the current situation can not be well controlled, the above mentioned three resources could only be exploited for 40-50 years. Thus looking for alternative renewable resources has become a common focus for the whole society.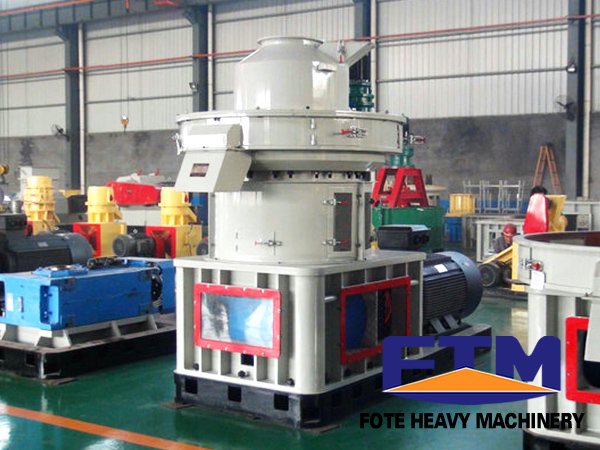 Biomass particles are ideal renewable resources. As one kind of biomass particles, Wood pellet is originated from the wastes of industries, agriculture and forests , and the utilization of which can not only realize the recycling of production wastes but also reduce the air pollution to the environment. As alternative resources, biomass particles have great benefits for the environmental improvement, eminently reducing the carbon dioxide emission on one hand and lowering down the influence of "greenhouse effect" on the other hand. Along with the comprehensive management on resources and environment, stoves with biomass particles as fuels have been widely stalled and used at upscale housings in medium and large sized cities. In the near future, these convenient green resources with energy conservancy and zero pollution will continuously appear in supermarkets and chain stores as commodities in short supply.
As a professional enterprise , Fote Heavy Machinery is dedicated to manufacturing different kinds of Biomass Pellet Mill and auxiliary equipment. Possessing seasoned technical elite team, solid research and development capability as well as perfect after-sales service, Fote Heavy Machinery is a specialized Biomass Pellet Mill manufacturer which integrates the researching, developing and manufacturing processes together. Biomass Briquetting Machines produced by Fote have features of reasonable design, reliable quality, simple structure, convenient operation, small floor space as well as labor and electricity saving. Fote will continuously focus on the development trend for resources at home and abroad, proactively answer the national call for the new resource industry development and further strive for the research of Biomass Pellet Machine.
If you need the latest price list, please leave us a message here, thank you! We guarantee that your information will not be divulged to third parties and reply to you within 24 hours.
Tell us your needs, there will be more favorable prices!