Operation Efficiency of Wood Pellet Mill
In Southeast Asia, there is a large amount of crop straw in autumn, such as rice, sugar cane, corn, wheat and so on. Fote wood pellet mill can be used to pelletize the raw material into biomass particles. The pellet mill features low cost, easy transportation and low energy consumption. The biomass particle has been well received by farmers. The pellet machine can solve many extend problems, such as large volume and light weight. The finished biomass particles feature gloom, compact structure, high combustion rate and less moisture content. Finished biomass particles are used in power plant.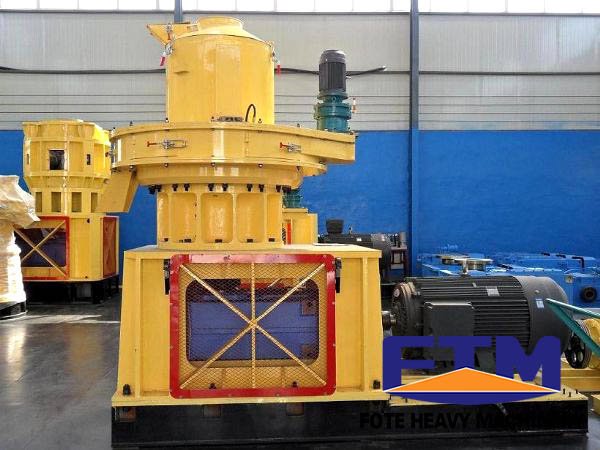 Under hypoxia condition, crop straw will be burnt, then the discharged emissions with high utilization rate will be used to generate electricity. The directly combustion of crop straws has been an effective method of realizing highly utilization rate of crop straws. As an energy equipment, wood pellet mill is used to pelletize crop straws into biomass fuel after s series of pelletizing processes. Compared with mineral fuels, biomass fuel features less pollution, high combustion rate and low cost. Moreover, the raw material source is widely. The biomass particle industry will be limitless in agricultural districts. The finished biomass is formed with particle, rod and block. Its quality is equivalent to intermediate bituminous coal.
The biomass particles can be burnt directly, and the combustion performance has been improved greatly. At the same time, with environmental protection factor, Fote wood pellet mill has been well received at home and abroad. With rich production experience and good reputation, Fote Heavy machinery has been a famous brand in machinery industry. Please leave us a message, if you are interested in our wood pellet mill. We will give you a response as soon as possible.
If you need the latest price list, please leave us a message here, thank you! We guarantee that your information will not be divulged to third parties and reply to you within 24 hours.
Tell us your needs, there will be more favorable prices!