Fote Biomass Pellet Mill Adopts Advanced Technology
Biomass pellet mill is divided with wood pellet machine and sawdust pellet machine. The machine is mainly used to pelletize biomass particles. Based on foreign advanced technology, Fote Heavy Machinery has researched new biomass pellet mill, which has many different factor with other traditional pellet machine. The machine adopts pressure roller, and there is no dislocation friction between the rollers and grinding wheel. The lifespan of the biomass pellet mill has been prolonged.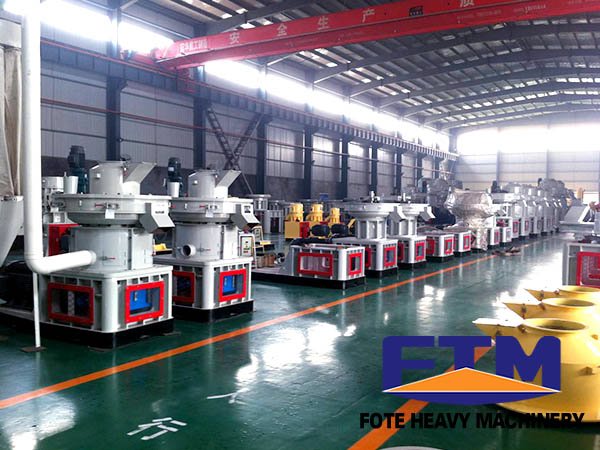 Biomass pellet mill is mainly used to pelletize wasted wood chips and sawdust, which is the most tough issue in our agricultural production. There is a large amount of wasted wood chips in the construction, daily life and furniture industry. If the sawdust is abandoned directly, environment will be polluted and renewable resource will be wasted. There is a mass of sawdust in autumn, but the farmers burn them at previous. The utilization of sawdust has been an important factor in our industry production and daily life. In this case, a briquetting machine, can briquet wood chips and sawdust is essential.
With the price increasing, the wasted sawdust can be briquetted into biomass particles by biomass pellet machine. Moreover, the finished biomass particles can be used to replace coal and petroleum in power plant and industrial production. By this way, you can reduce production cost, and more and more customers have been attracted by our biomass pellet machine. With rich production experience and advanced technology, Fote Heavy Machinery can provide you personalized biomass pellet machine in accordance with your requirements. If you are interested in Fote biomass pellet mill, please leave us a message, we will give you a response as soon as possible.
If you need the latest price list, please leave us a message here, thank you! We guarantee that your information will not be divulged to third parties and reply to you within 24 hours.
Tell us your needs, there will be more favorable prices!