Production Improvement of the Coal Briquette Machine
As is known by us, the coal briquette machine is mainly used to compress all kinds of powder materials (like cola powder) into briquettes or pellets. According to Fote professionals, the coal briquetting machines are experiencing constant improvement for both products and technologies.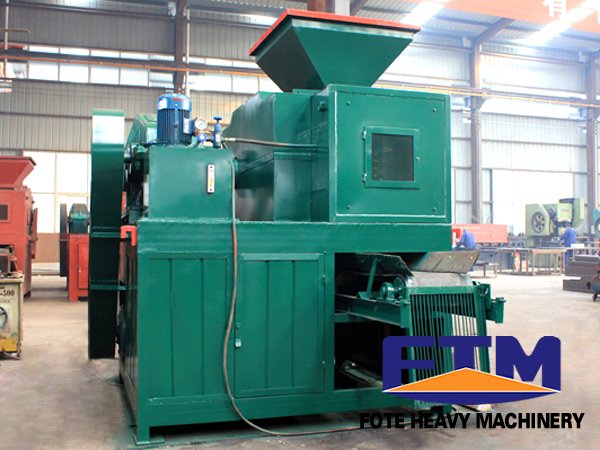 Today let's talk about the production improvement of the coal briquette machine and briquetting industry. There are mainly six respects as follows:
1.In the real production, we recommend users to adopt mill coals including smokeless powdered coal, meager coal and half coke powder as raw material sources in order to reduce the coal briquetting cost.
2.The on-site formation of the coal briquette machine is more helpful to reduce the production cost and proposes few requirements for the equipment properties like the water resistance. Especially for those processes adopting the inorganic binders, it's better to realize on-site formation because the useless ash content transportation expense is saved.
3.Speaking of the ash content, we should keep up with the international production technology. In order to reduce the ash content of the coal briquettes, we can wash and separate the raw coal first to improve the fixed carbon content.
4.It's important to perfect the coal briquetting process by doing research and development on the coal briquette machine and its auxiliary devices like the rotary dryer.
5.As an ideal raw material, the formed coke can improve the final quality and expand the application range of the final coal briquettes. To extend the coke material source will be the future development tendency for the coal briquetting machines.
The coal briquette machine is a green product made by Fote Heavy Machinery, a leading mining machinery manufacturer, so the production improvement is helpful for us to realize the environment protection and energy saving goals.
If you need the latest price list, please leave us a message here, thank you! We guarantee that your information will not be divulged to third parties and reply to you within 24 hours.
Tell us your needs, there will be more favorable prices!