Wide Raw Material Sources of Wood Pellet Machine
Wood pellet machine has been widely used in many industries. There is a large amount of wasted wood chips and sawdust in production process. Now, energy storage has been less and less, energy saving policy has been our national condition. Wood pellet machine has been well received by many foreign customers. The raw materials have been pelletized into biomass particles, which can be used to replace coal and petroleum. By this way, natural resource has been saved and environmental pollution has been reduced.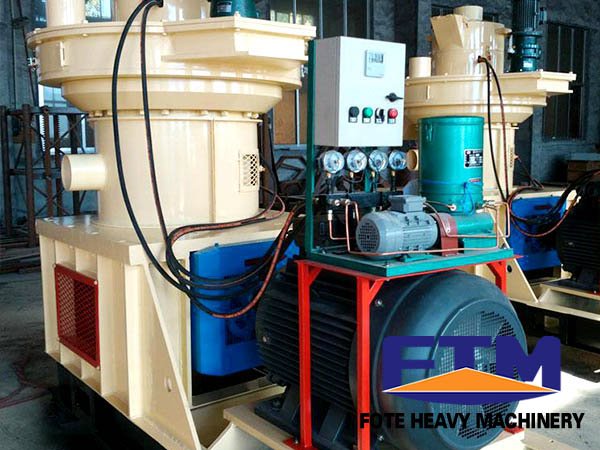 The finished product of the wood pellet machine is formed with particle, block and rod. The biomass particle is equivalent to intermediate bituminous. The biomass particle features high combustion rate, free-smoke, flourished fire, easy transportation. The biomass particle has been the most effective method of utilizing crop straws. In recent years, Fote biomass pellet machine has been well received in the international market. The source of biomass particles is very widely, such as sawdust, wood shavings, bark, wood chips, wood branches and so on. All kinds of crop straws can be burnt directly, and they can be processed into biomass particles. The new biomass pellet machine adopts cold molding and extrusion molding technology to realize beautiful outlook and compact structure.
The machine is featured with high output, low energy consumption, low noise, less failure, continuous production, economy and durability. Adopting advanced coupling gear, the whole machine adopts special high-quality materials. The lifespan of Fote biomass pellet machine has been prolonged for 5-7 times. Under certain temperature and pressure, wood pellet machine is used to briquet scattered crop straws. If you are interested in Fote wood pellet machine, please leave us a message. We will give you a response as soon as possible.
If you need the latest price list, please leave us a message here, thank you! We guarantee that your information will not be divulged to third parties and reply to you within 24 hours.
Tell us your needs, there will be more favorable prices!